A New Way to Build Brands
Brands have a proven power to inspire, influence, and shape the behavior of their customers. What if, instead of pushing sustainability onto consumers, we harnessed brand influence to 'pull' them toward sustainable behaviors by engaging their values? The Pull Factor workshop, created using insights from our Pull Factor research, does exactly this. You'll bring together cross-functional teams from across your business and agency partners, to embed sustainability as a competitive advantage, improve your brand's authentic messaging, connect more deeply with your consumers, and drive behavior change at scale.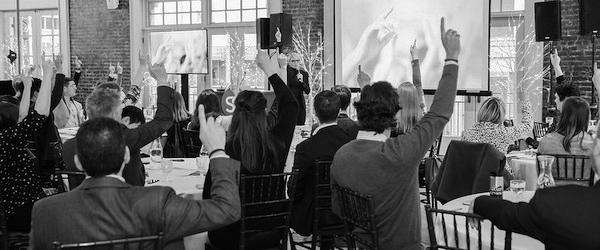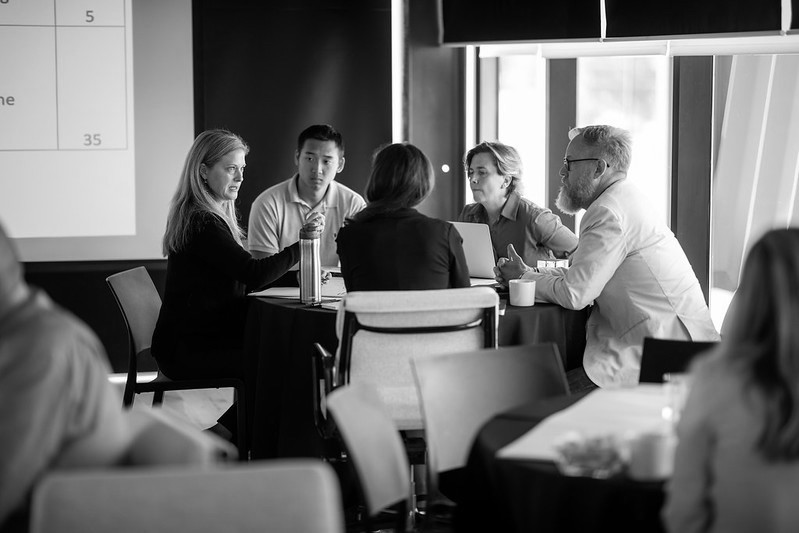 Take a Deep Dive into the Framework During a Half-day Workshop Designed to Unlock Bold Ideas
The Pull Factor workshop inspires cross-functional teams from marketing, sustainability, innovation, and business strategy to unlock bold ideas while grounding teammates in the core equities of your brand.
You will leave the workshop with knowledge, tools, and a clear path toward:

Creating compellin

g marketing campaigns that resonate with your consumers
Increasing brand relevance, engagement and brand perception
Shifting culture towards sustainable living
It's our most popular workshop for good reason:
"The Pull Factor workshop can enable brands to make sustainable lifestyles more aspirational by helping them to unite brand equity, consumer needs, and the most material behaviors the world needs."
"My team used the Pull Factor framework to kickstart an innovation workshop, which resulted in meaningful new ideas that span across our portfolio of brands. We are excited to get these ideas into the market – bringing value to our customers and making great choices for the environment. Thank you, Brands for Good!"
Download the Pull Factor workshop one-pager to determine how a custom workshop can equip your brand to succeed.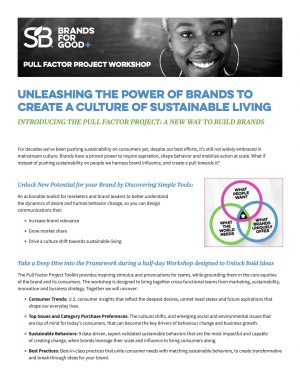 Ready to roll up your sleeves and seamlessly embed sustainability into your consumer communications, to ensure your brand's competitive advantage? 
Contact the Brands for Good team for pricing and available dates.