Change at the
Speed of Culture
June 15, 2021 | Virtual Event
Brands play a role as culture keepers and culture creators, but today's culture is morphing and changing faster than many brands could have predicted. How can we harness brand influence to change consumer behavior at scale, while also navigating the accelerations we are seeing in society and in our environment?
Today's leading brands have an opportunity to drive consumer behavior towards more sustainable lifestyles. At Brands For Good: Change at the Speed of Culture, attendees discovered how the world's leading brands are turning their consumers into champions for a regenerative future by leaning into a changing culture.
PROGRAM HIGHLIGHTS INCLUDED:
Thank you to our exclusive sponsor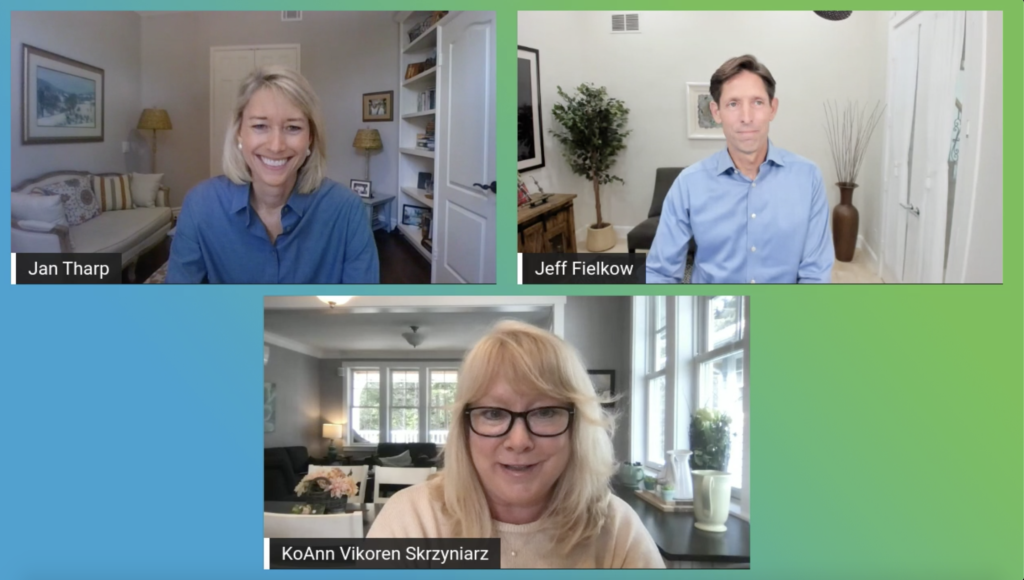 Join Brands for Good or SB Pro to access the session recordings, and explore how to accelerate culture change through the power of brands.
Director of Brand Sustainability Strategy at Adidas
Chief Marketing Officer at Danone
Senior Director, Global Communications and Engagement at Taco Bell
Executive Director oof Global Consumer Engagement at Smashbox Cosmetics
Global Brand Vice President at Unilever
SVP Integrated Communications at KIND Snacks
Marketing Director, Wellbeing & Sustainability at Mondelez International
CSR Director at Hootsuite
Senior Manager, Social Innovation at Etsy
VP Corporate Responsibility & Sustainability at Campbell Soup Company
Director of Sustainability at Sephora
Global Brand Director at Mars Inc.
Grand Poobah of PR & Comms at Ben & Jerry's
Sustainability Solutions Manager at UPS
Environmental Sustainability Manager at Disney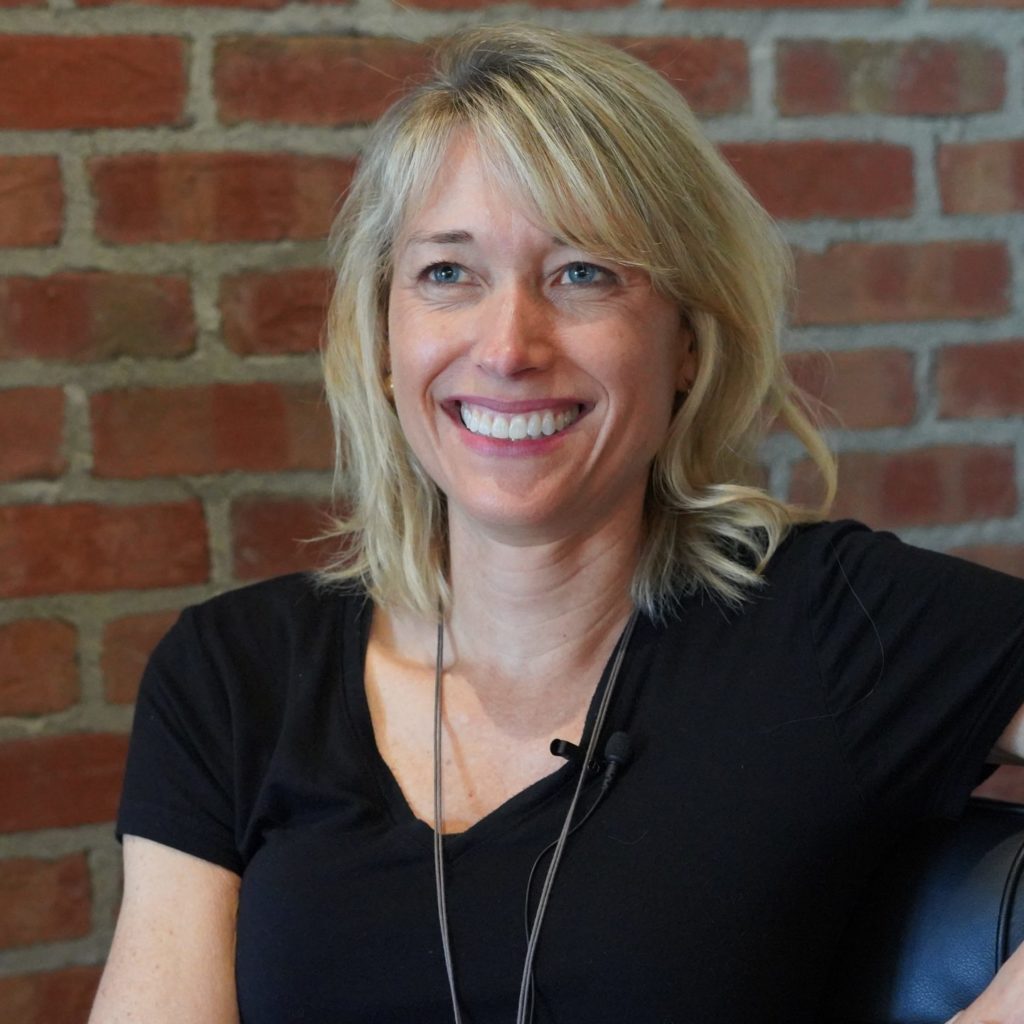 Jan Tharp is President and CEO of The Bumble Bee Seafood Company, one of North America's largest branded seafood companies and 120-year leader in the seafood industry. In her role as CEO, Jan is unwavering in her passion for people as she focuses on building a renewed culture at Bumble Bee of empowerment, collaboration, engagement and trust to create a dynamic team while delivering superior business performance.
A champion of Bumble Bee's mission to create a new generation of seafood lovers by delivering delicious, healthy and sustainable seafood options to consumers in innovative ways, Jan most recently led Bumble Bee's joint venture with Gathered Foods Corporation, makers of Good Catch plant-based seafood products. The partnership makes Bumble Bee the first and only major seafood company to partner with a plant-based seafood brand and honors the company's long-term commitment to ocean health and sustainability.
Known as a transformational leader within the industry, among her peers and with Bumble Bee employees, Jan is dedicated to continuing to redefine what sustainability means for the seafood industry. Jan is a board member of the National Fisheries Institute, the International Seafood Sustainability Foundation and Gathered Foods Corporation. Jan is also a board member and co-chair of The Packaging and Processing Women's Leadership Network, which serves to recruit, retain and advance women in the processing and packaging industry. 
Prior to her current role as CEO, Jan held the role of Chief Operating Officer at Bumble Bee for eight years and has held executive leadership roles at H.J. Heinz and Cliffstar Corporation. Jan received her bachelor's degree in Packaging Engineering from Michigan State University and a dual MBA in International Business from London Business School in London, England and Columbia University in New York.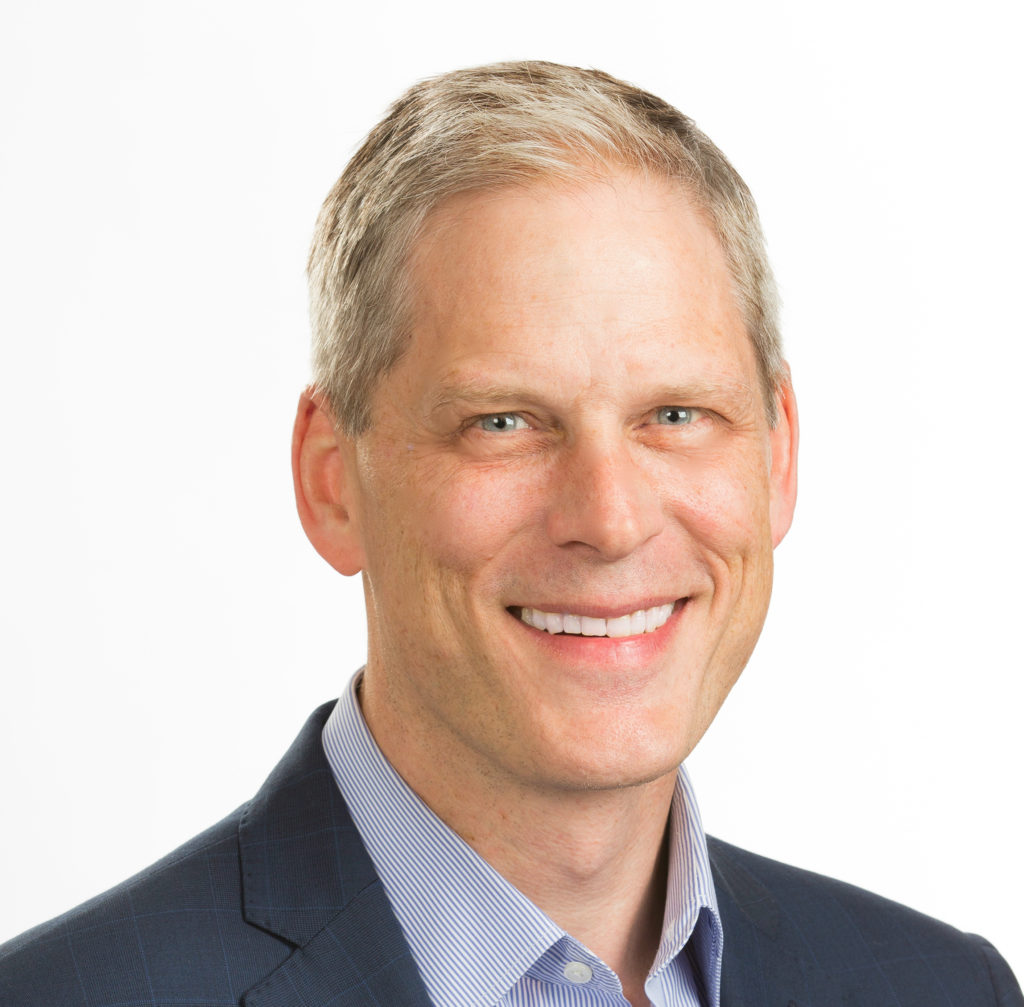 President & CEO, USA & Canada
Jeff Fielkow is president and CEO of Tetra Pak U.S. and Canada. Mr. Fielkow was named president and CEO in January 2020 after serving dual positions as managing director of Tetra Pak Vietnam and vice president of sustainability for Tetra Pak's Asia Pacific region.
Mr. Fielkow has held a variety of leadership roles outside of Tetra Pak, including chief marketing officer for Recommunity, LLC,  chief operating officer of Chicago-based Container Recycling, LLC and market area vice president for Waste Management, Inc. A global thought leader in industrial innovation and sustainability, Mr. Fielkow received three separate gubernatorial appointments to Wisconsin's council on recycling.
He holds a B.A from University of Wisconsin and an M.B.A from Marquette University.
Tetra Pak is a world-leading food processing and packaging solutions company with more than 25,000 employees around the world. Founded in 1951 with a long history across the dairy supply chain, Tetra Pak provides safe, innovative and environmentally sound products that meet the needs of people in more than 160 countries.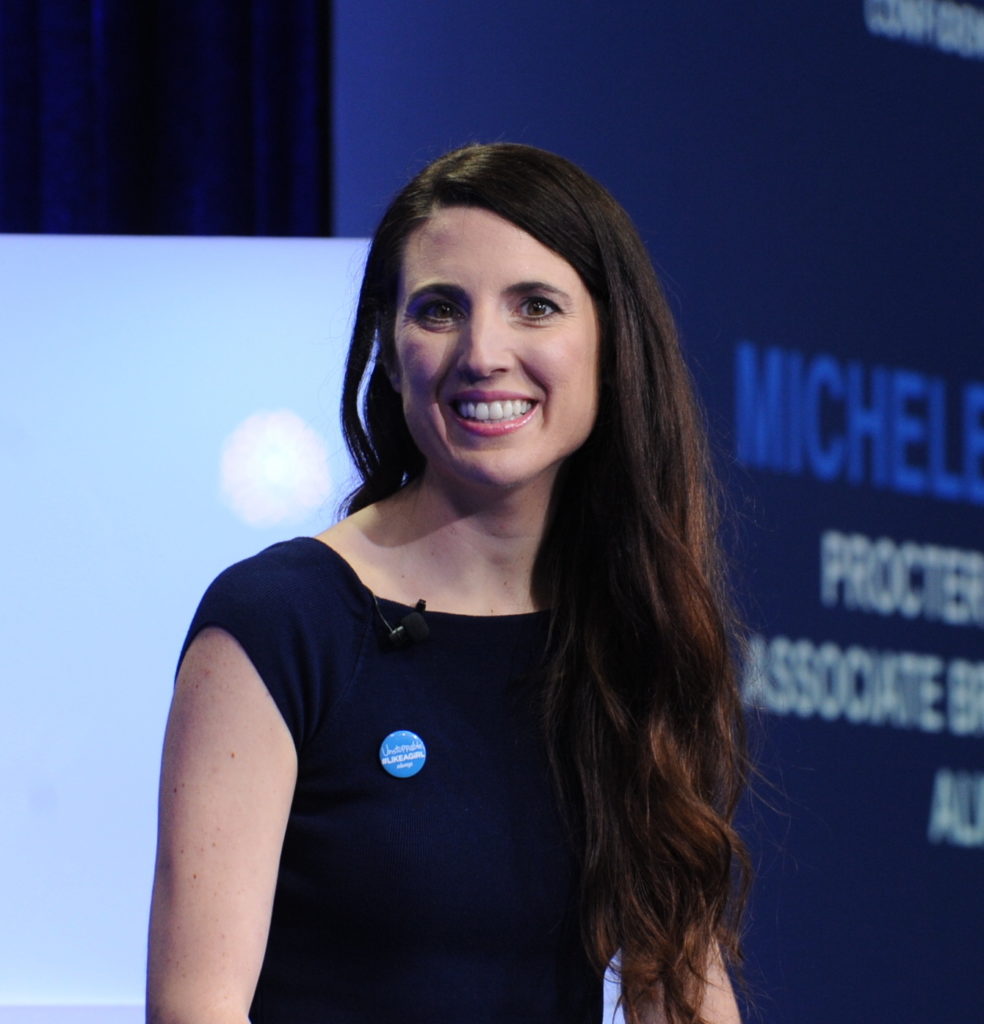 VP of Global Sustainability
Michele Baeten is a brand builder with nearly 20 years of experience in the consumer goods industry. She delivered breakthrough and industry-awarded results in highly diverse roles in Personal Health & Hygiene, Beauty, Food and different geographical contexts (Global, Europe/Middle East, China, US) across top Fortune 500 companies including Estée Lauder Companies and Nestlé. Michele originated and led the breakthrough and highly acclaimed Always® #LikeAGirl campaign, delivering real societal impact. She has been recognized as Brand Genius by Adweek and was inducted into P&G's Brand Mastery Society.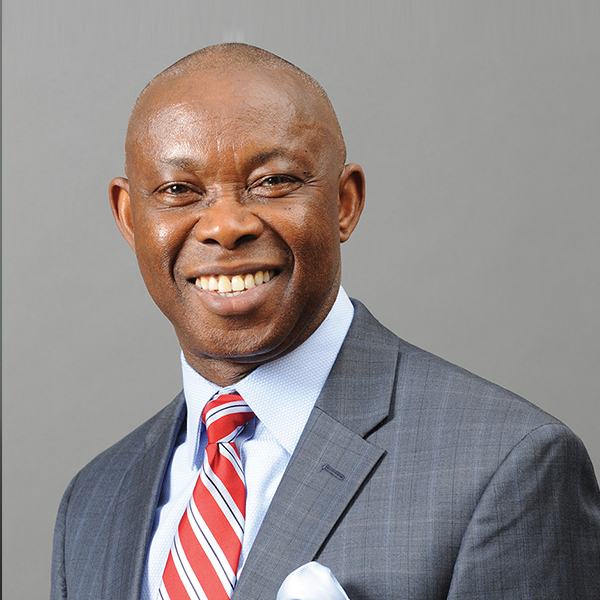 Vice President – Global Sustainability & Packaging Innovation
Michael Okoroafor is McCormick's Vice President, Global Sustainability and Packaging Innovation.  In his role, he is responsible for the strategic direction, policies, development, and execution of agricultural, ingredient, product and packaging sustainability, as well as global packaging innovation.
Dr. Okoroafor joined McCormick in March of 2015 as Vice President, Global Packaging Innovation.  Prior to his tenure at McCormick, he was Vice President for Packaging and R&D at H.J. Heinz Company, where he was responsible for setting overall global strategy and direction for the packaging organization and leading external innovation across North America. He has also held key leadership roles at other consumer goods and manufacturing companies, including The Coca-Cola Company and PPG Industries, Inc.  Mike has led several major industry packaging innovations, including Dip N' Squeeze, Heinz Thunderbird Icon bottle, PlantBottle™, Coca-Cola Freestyle® and McCormick First Choice™ Packaging. 
Mike was inducted into the Packaging and Processing Hall of Fame at PACK EXPO International in 2018.
Dr. Okoroafor is an inventor with over 40 patents, has been published in over 35 technical publications, and is a contributing author to the "Handbook of Plastic Foams."  He serves on the Board of Directors for the Institute of Packaging Professionals (IoPP) and for AMERIPEN (American Institute for Packaging and the Environment). He also serves on the Engineering & Science Advisory Board for the University of Detroit Mercy and the Consumer Brand Association Packaging Sustainability Council.  He is a member of the American Chemical Society, Institute of Food Technologists, Institute of Packaging Professionals and Society of Plastics Engineers. Dr. Okoroafor holds a Bachelor of Science in Chemistry from the University of Nigeria, a Master's degree in Polymer Chemistry from the University of Detroit, and a Ph.D. in Organic Polymer Chemistry from Michigan State University. He is also a graduate of the Executive Development Program at Kellogg Business School at Northwestern University.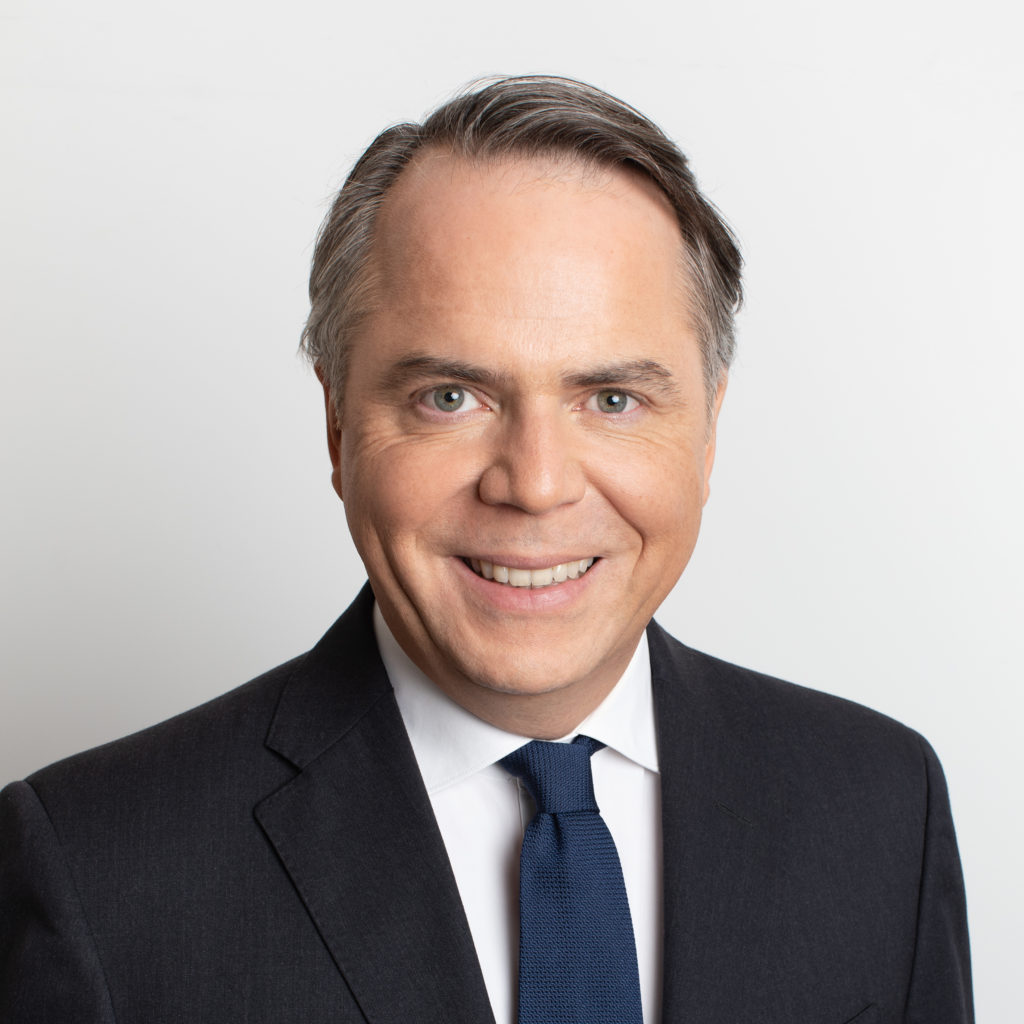 Executive Vice President & Worldwide Chairman of Consumer Health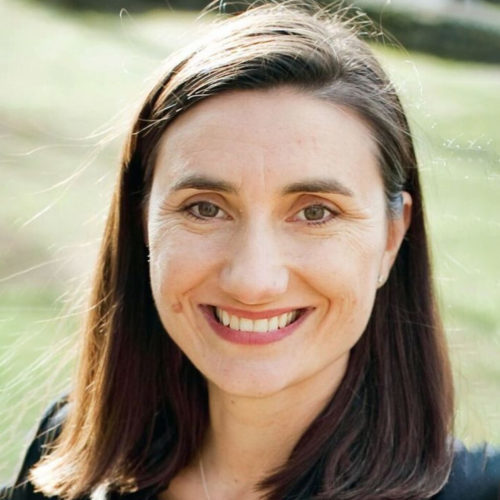 Susan Hunt Stevens is the Founder & CEO of WeSpire, an award-winning employee experience technology platform focused on engaging people in purpose-driven initiatives, ranging from sustainability to social impact, holistic wellbeing, and inclusive cultures. She founded WeSpire to use her digital behavior change expertise to help people embrace healthier and more sustainable lifestyles after her son was diagnosed with serious food allergies. She was named an EY Entrepreneur of the Year for New England, a Boston Business Journal Woman of Influence, and to the Environmental Leader 100 list. Prior to WeSpire, she spent 9 years at The New York Times Company, most recently as SVP/General Manager for Boston.com, a $60M digital media division.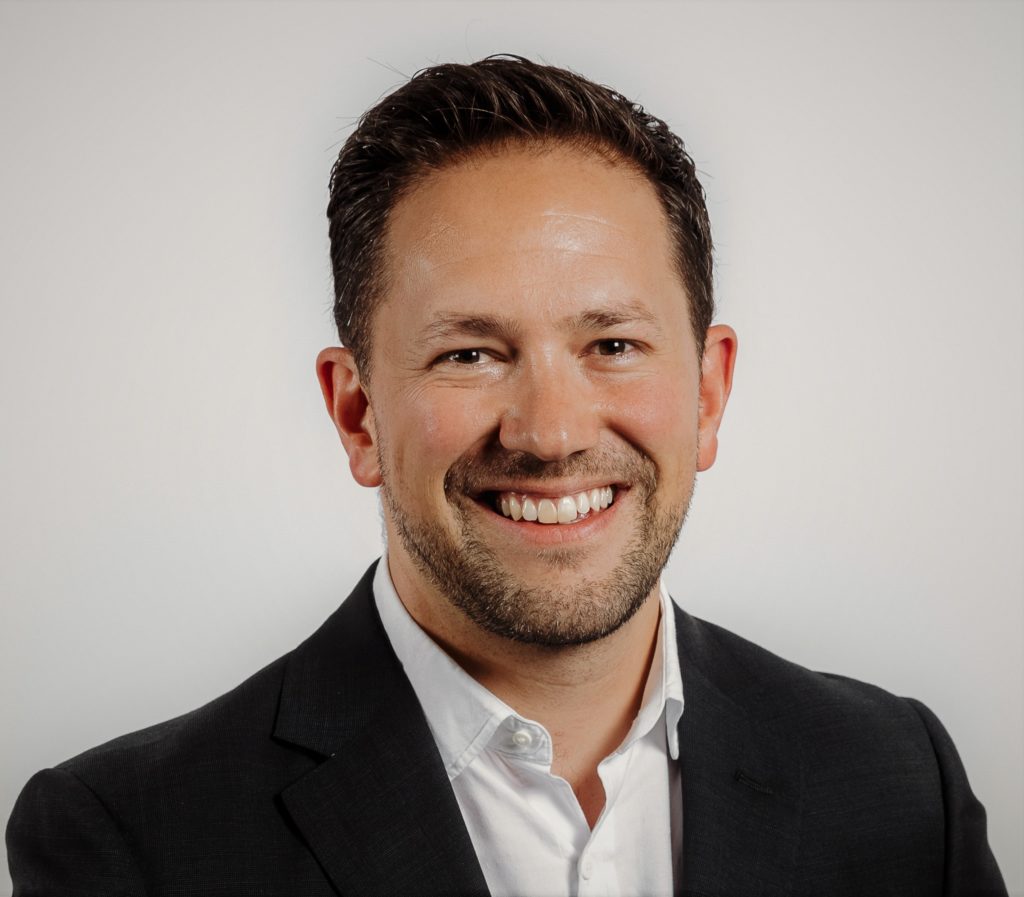 Global Head of Brands & Agencies Innovation
Passionate marketing & thought leader, keynote speaker with solid expertise across the marketing mix having built a strong track record on revitalizing brands by inspiring teams to deliver breakthrough brand strategies & award-winning campaigns through co-creation, sustainability and personalization at scale.
Before HP, Jose led for 20+ years the marketing strategy & execution of well established brands such as Kit Kat, Crunch, Cadbury, Milka, Toblerone, belVita, Ritz, Philadelphia, Trident & Stimorol across numerous geographies while helping shape the marketing culture in global organizations through a socially responsible, diversity-led approach.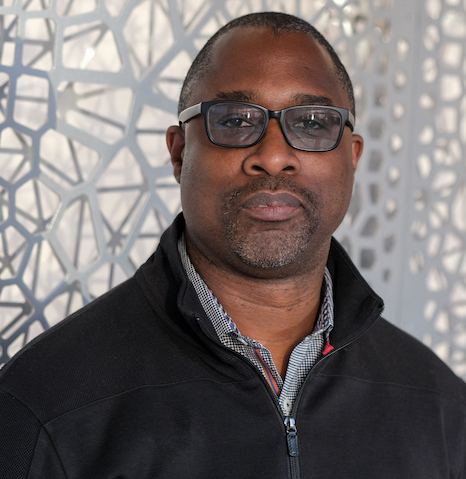 General Manager, AI Applications & Blockchain
Kareem Yusuf leads the AI Applications and Blockchain business at IBM, focused on enabling clients to leverage intelligent insights to transform how they operate, particularly in asset intensive industries. Kareem has been with IBM for over 22 years and has held senior leadership positions in a variety of disciplines across the company. Kareem has a Ph.D from the University of Leeds, focused on Decision Support Systems for Civil Engineering construction.
Sr. Planner, Brand Experience
Tammy Kimbler is a cultivator at heart, and her passions lie with ideas, process, and partnerships. A big-picture thinker, Tammy runs her initiatives with an eye for possibility, creativity and innovation. Her extensive marketing communications, advertising, and content creation background brings detailed, knowledgeable translation between business needs and creative necessity.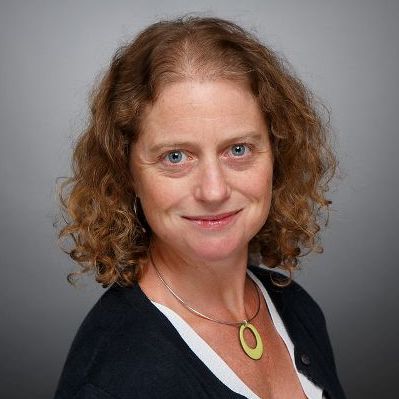 Group Marketing Manager, Sustainability
Pia Baker is Group Marketing Manager, Sustainability at BlueTriton Brands (formerly Nestlé Waters North America.) She is responsible for developing sustainability
strategies across BlueTriton's portfolio of brands, and ensuring they are meaningful to consumers, aligned with brand purpose and positively impact the business. Ms. Baker joined Nestlé Waters in 2015, and prior to that led brand teams at Timex
Group and Unilever. She has an M.B.A. from Kellogg School of Management at Northwestern University and a B.A. from Brown University. She lives in Westchester County, NY with her husband, two children and puppy, and loves to spend time
outdoors—hiking, running or skiing.
Through Sustainable Brands, she and her team lead the global conversation about how 21st century brands can, and are delivering new business value through innovation for environmental and social purpose. In addition to overseeing direction and strategy at SB, she writes and speaks around the world on the shift in consumer demand and the opportunity for brands to respond by changing the way they think of and deliver against their role in society. She served as faculty for Harvard's Leadership for Sustainability Exec Ed program, and is on the external sustainability advisory council for P&G. She was recently awarded the Hutchens medal from ASQ, (American Society for Quality) which recognizes exceptional leaders in social responsibility and sustainability.
Prior to launching Sustainable Brands Worldwide and parent company, Sustainable Life Media, in 2004, KoAnn founded and lead a boutique management consultancy focusing on helping enable breakthrough financial performance through purpose-driven leadership and improved organizational alignment.
Prior to that, she worked for 18 years in business-to-business media where she served in positions of increasing responsibility, launching and leading media properties including magazines, conferences, trade shows, and more for a wide range of markets, starting with natural resources (timber, paper, and mining) and ending with a variety of emerging technology sectors including digital video, computer game development and the web. During her tenure she garnered extensive experience launching and growing countless product brands, as well as driving a corporate brand effort and integrating it with a global product brand portfolio spanning many market sectors. She completed her media tenure as Senior Vice President of a multinational division of United Business Media, overseeing a $50 million division and a 150-person team.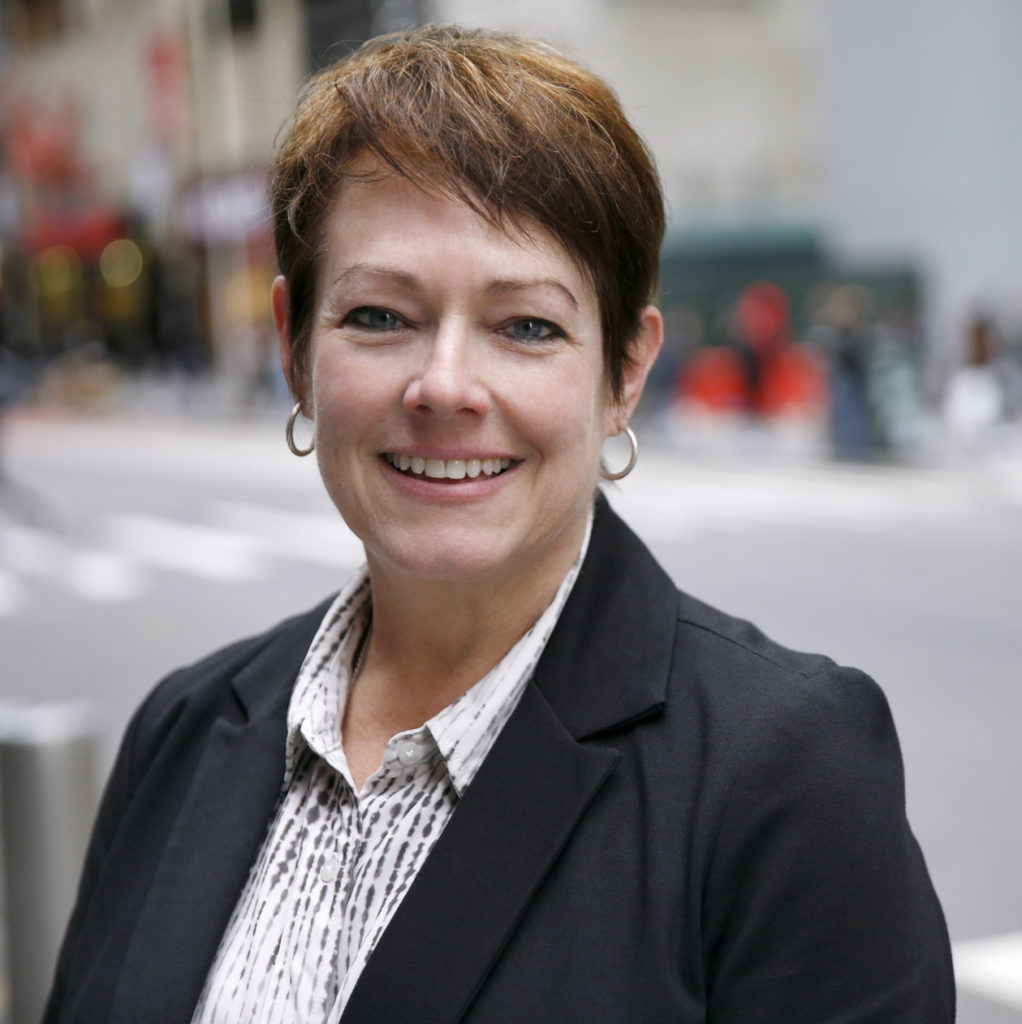 Global Lead Innovation & Impact Practice
Sandy Skees leads the Innovation & Impact Practice at Porter Novelli, a global purpose/communications consultancy, where she works with companies to drive positive business, societal and environment outcomes simultaneously.
She previously led the sustainability practice at BSI, a global environment, health, safety and sustainability consulting firm. She has extensive experience in developing sustainability strategy, including aligning purpose, messaging and communications with business continuity planning, responsible supply chain, and ESG (Environment, Social, Governance) programs. Prior to BSI, Sandy served as Managing Director for Fenton Communications, accelerating progress through social change communications working with foundations, activists and campaigns. Over the years, her work with corporations, nonprofits, and NGOs has been focused on everyday products, recycling and waste, renewable energy, supply chain, human rights issues, social justice and LGBTQ and gender issues.
Skees previously ran her own firm Communications4Good (C4G), where she served early stage and Fortune 500 companies exclusively in the sustainability and CSR sectors. Before founding C4G, she was a partner at Porter Novelli, where she managed the global HP account team in 20 cities/10 countries around the world. Her client experience includes work with JUST Water, Equinix, Samsung, Avaya, Carton Council, Energizer, Cradle to Cradle, and Plantronics.
She sits on numerous boards including Sustainable Brands, Community Foundation of Santa Cruz County, and Mini Mermaid Running Club at The Diversity Center. In Santa Cruz, she founded 100 Women Who Care, Breaking the Glass Ballot, and was appointed to a four-year team on the County's Human Services Commission. 
Brand Experience Assistant Manager, Nature Valley
Molly Moon is a creative strategist and passionate brand experience architect. On the Nature Valley team at General Mills, she orchestrates the brand plans to produce a seamless consumer experience across all creative touchpoints. Molly connects the dots between activation ideas, advertising, design, and communications from strategy through production. Before Nature Valley, Molly led Marketing Excellence at General Mills, stewarding the company's brand-building approach and a growth mindset/innovation event series for the global General Mills marketing community. Molly received her Bachelor of Arts in Business Management Innovation & Media Studies at St. Olaf College and currently lives in Minneapolis, Minnesota, with her husband and two cats.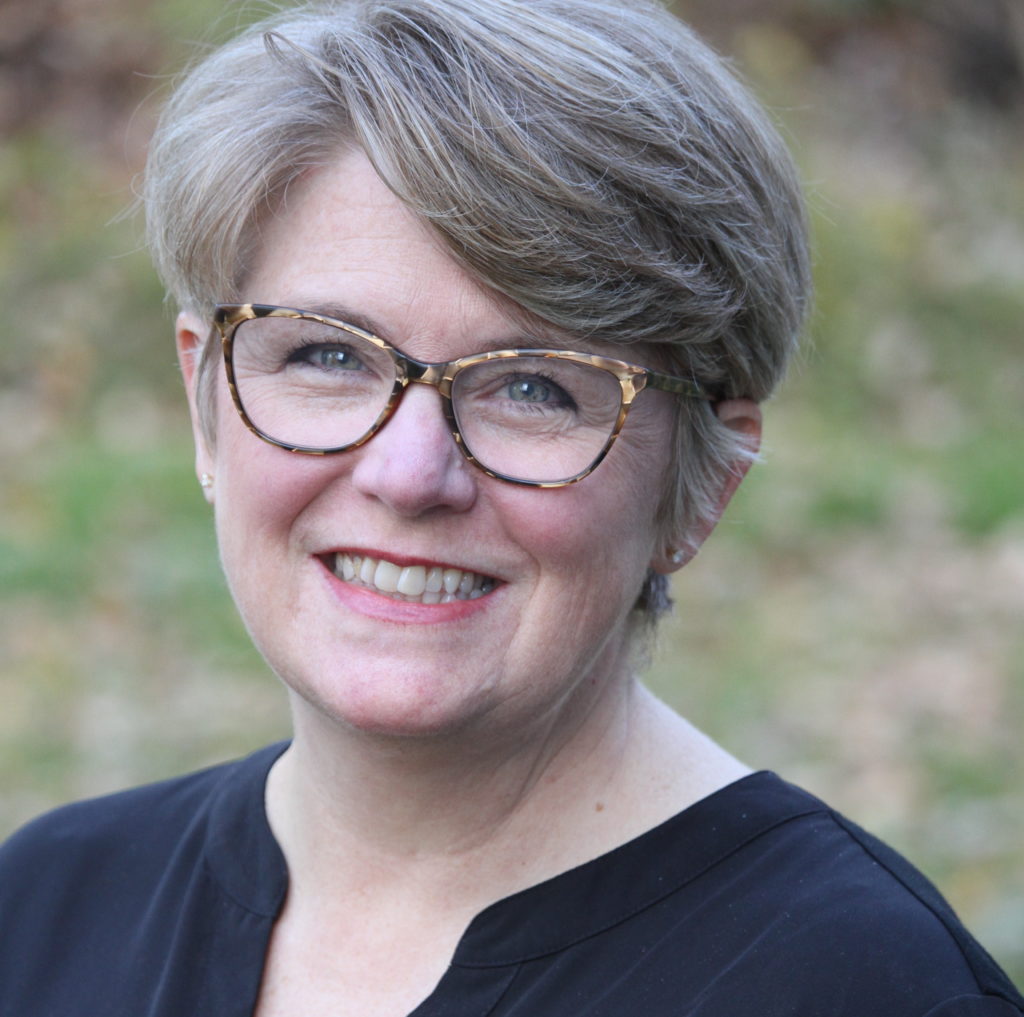 Managing Director, Reputation & Corporate Strategy
The Harris Poll (Harris Insights & Analytics)
Wendy leads The Harris Poll's Reputation & Corporate Strategy practice.
She has been measuring and thinking about reputation & disruption for more than 25 years. Wendy helps clients set strategy based on research insights. Her work focuses on reputation management, brand strategy and corporate purpose. She is often called to decipher stakeholder expectations relative to a company's equity/risk landscape, and to understand how the various facets of citizenship and sustainability intersect.
Wendy has earned particular regard for her ability to consult in challenging B2B environments around the world and is a trusted c-suite advisor. Her service on the boards of various community organizations inspires her, she's a willing mentor to many, and works to engage and understand her three Gen Z children on a daily basis.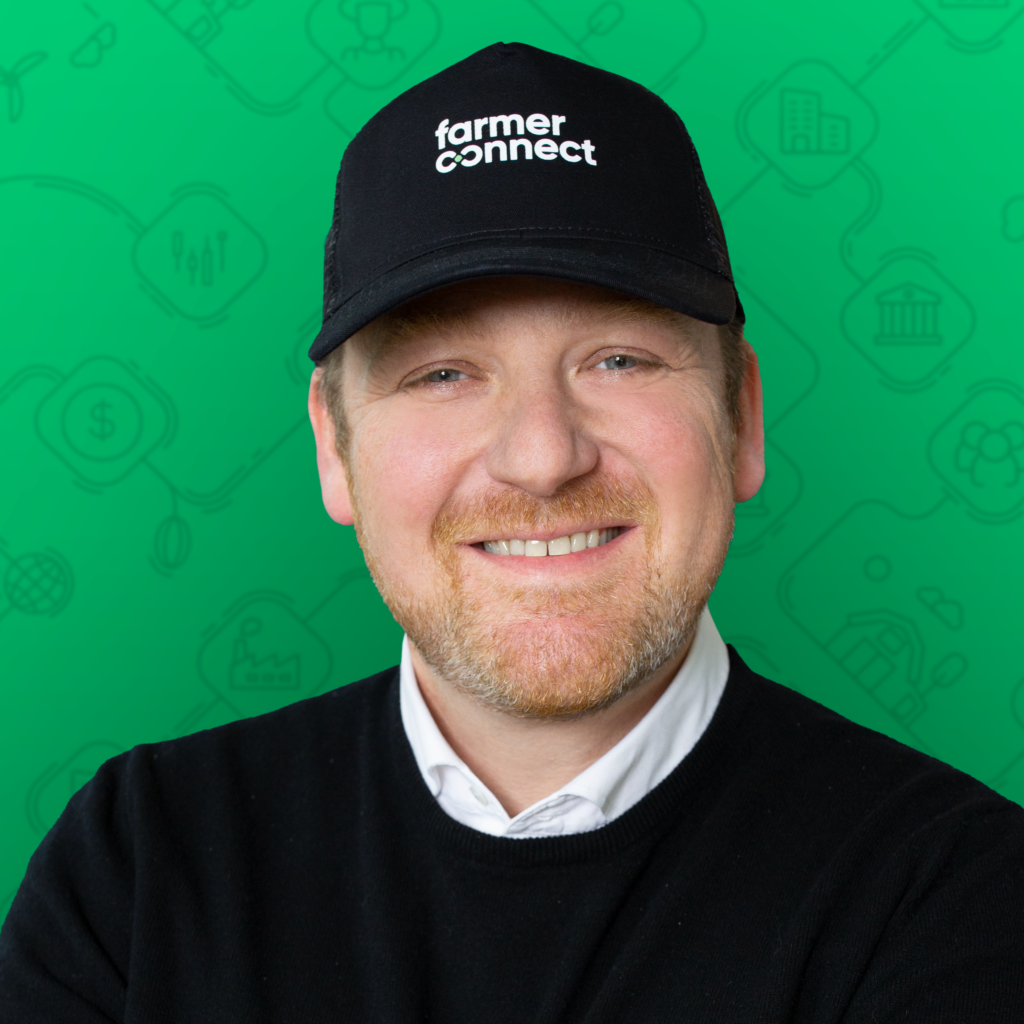 Michael has been leading farmer connect® as CEO since June 2020, championing the mission to humanize consumption through technology. He has an extensive background in marketing, media, and FMCG, and he brings a deep understanding of the challenges in coffee and chocolate industries, having worked for companies such as Nestle and Mondelez. He is an innovative and creative leader that holds extensive international expertise in marketing, recognizing the value a brand can give to a company and its shareholders. Michael is fascinated by tech, great food, and how they can be brought together.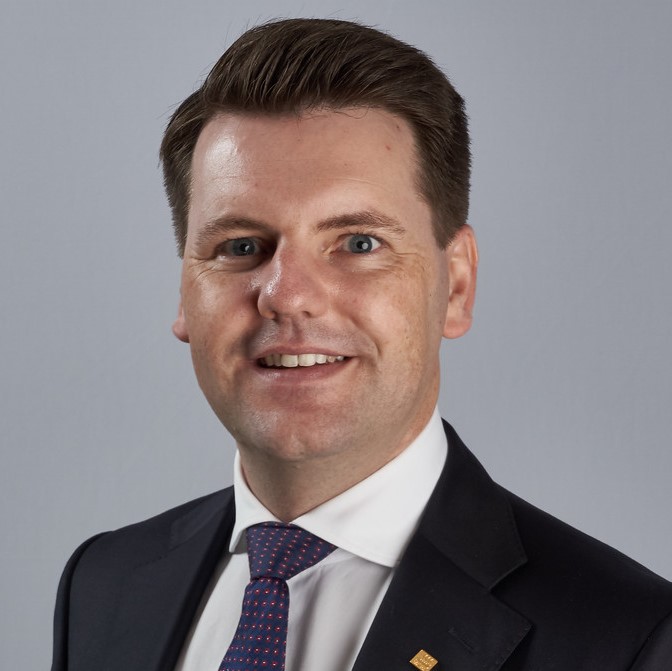 SVP, Sustainable Food Ecosystems
Joacim joined Yara in 2012 and is currently heading the global business unit Sustainable Food Ecosystem. He is currently focusing on both transforming Yara's commercial business model and introducing novel low carbon, green and circular fertilizers in the farming ecosystem. This includes leading Yara's work with the major food companies and the wider food system to through collaboration facilitate and enable farmers across the globe to transition to sustainable and regenerative farming. Prior to joining Yara Joacim worked in the global management consulting firm McKinsey & Company advising clients in the energy and renewable sector.
Donna Lanzetta is an aquapreneur and a passionate pioneer in the rapidly growing open ocean fish farming industry. An attorney and business leader, Ms. Lanzetta sits on the boards of the World Ocean Council, Manna Ocean Foundation and The Ocean Stewards Institute. As chief executive and founder of Manna Fish Farms, Inc., Donna and the Manna Team lead the way for responsible, transparent and sustainable United States offshore and onshore Aquaculture Industry development.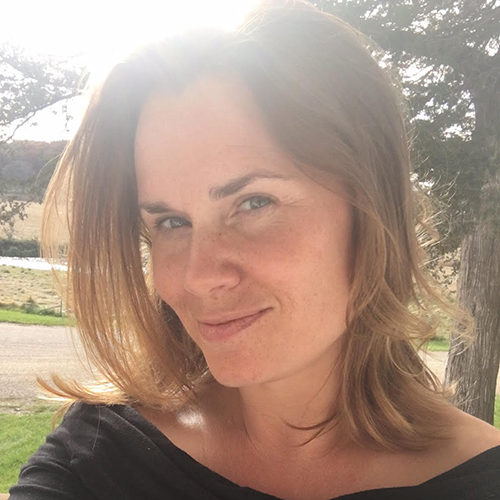 Etienne is a marketing strategist, writer and coach, and the Vice President of Brands for Good at Sustainable Brands.
With more than 20 years of global brand management and marketing experience, Etienne has extensive knowledge in building both mainstream consumer brands and eco labels.
Prior to heading up Brands for Good, Etienne founded and ran a company called 'Possible' for four years. Through 'Possible', she worked at the nexus of sustainability and marketing to help make the impossible, possible, with a diverse array of brands in the US, Europe and Latin America. Previously, Etienne was Chief Marketing Officer at the Forest Stewardship Council, where she led the research, strategic and creative development of the global 'Forests for all Forever' rebranding. Before this Etienne held positions as VP Marketing for two US specialty retailers.
Etienne began her career with over a decade in advertising (working at agencies such as Fallon and Leo Burnett) leading award-winning, business-building marketing for a variety of global brands including Citibank, Nintendo, and Procter & Gamble.
Etienne is a native of London, England but now resides with her family in the US.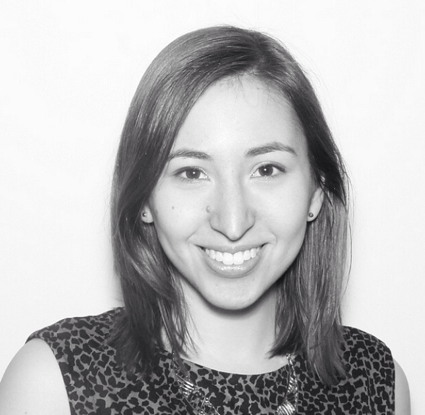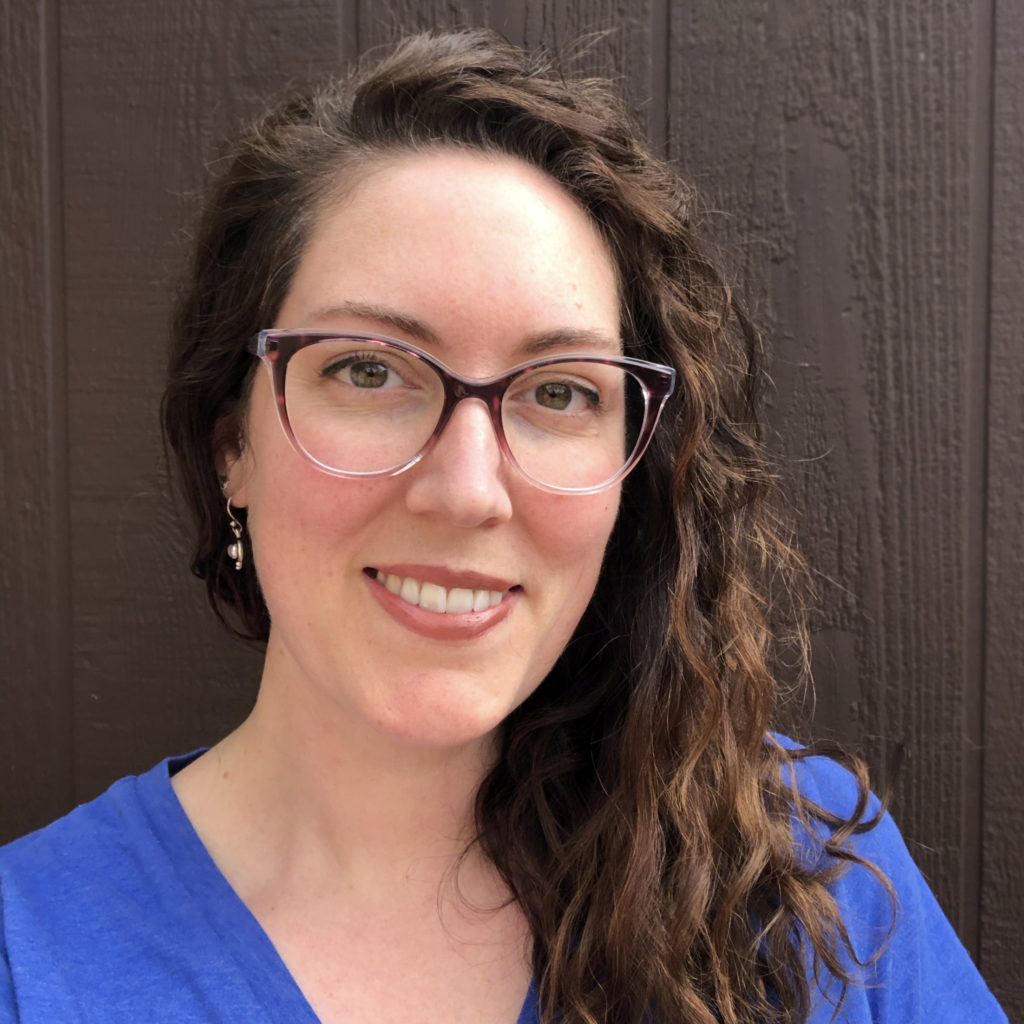 KoAnn Skrzyniarz, Founder and CEO, Sustainable Brands
Etienne White, VP Brands for Good, Sustainable Brands 
A new US consumer is emerging: hear the latest research insights on adoption of sustainable behaviors, and the implications for brands.
Etienne White, VP Brands for Good, Sustainable Brands 
What are the keys to avoiding both "Greenwash" and "Green Hush"? How do you know where on the spectrum your brand stands? At this session, we'll hear the critical considerations to take into account when engaging with consumer audiences.
Sandy Skees, Global Lead Innovation & Impact Practice, Porter Novelli
We'll take this time to bring both Etienne White and Sandy Skees back on stage, and have a Q+A session with the audience on the morning's sessions.
Sandy Skees, Global Lead Innovation & Impact Practice, Porter Novelli
Etienne White, VP Brands for Good, Sustainable Brands 
The time since March 2020 has heightened awareness of how climate change and human health (both physical and mental) are inextricably connected. It has required widespread adaptation to new norms, and has magnified many existing social inequities. We'll learn from brands that are championing cultural change, from the margins to the mainstream, to help communities to re-prioritize health and build resilience.
Norman de Greve, CMO, CVS Health
Thibaut Mongon, EVP & Worldwide Chairman of Consumer Health at Johnson & Johnson
Etienne White, VP Brands for Good, Sustainable Brands 

A masterclass on leveraging consumer insights not only to inspire behavior change, but to shift culture overall.
Michele Baeten, VP of Global Sustainability at Procter & Gamble
Etienne White, VP Brands for Good at Sustainable Brands
We spoke with Jan Tharp and Jeff Fielkow in September 2020, as leaders uniquely positioned as change-drivers in a time of great acceleration. Nine months later, we'll look back on the lessons that they'll carry with them and continue using as we move deeper into the climate decade. In this session we'll ask: How do you not just meet the moment, but stay ahead of it?
Jan Tharp, Chief Executive Officer, Bumble Bee Foods
Jeff Fielkow, President & Chief Executive Officer, Tetra Pak U.S. and Canada
KoAnn Skrzyniarz, Founder and CEO, Sustainable Brands
Leading experts will dive into topics around how the industry is simultaneously responding to and actively driving consumer behavior around food, including the drive towards transparency, the adoption of more plant-based diets, and changes in consumption habits that may sustain beyond the pandemic.
Dr. Michael Okoroafor, VP Global Sustainability & Packaging Innovation at McCormick & Company
Dr. Kareem Yusuf, General Manager, AI Applications & Blockchain, IBM
Etienne White, VP Brands for Good, Sustainable Brands 

Hear from pioneers in food and agriculture on how they are leveraging blockchain to engage consumers in building a more sustainable food ecosystem.
              Michael Chrisment,  CEO at Farmer Connect
              Joacim Christiansen, Senior Vice President, Business Unit Sustainable Food Ecosystems at Yara International 
              Donna Lanzetta, Vice President and Co Founder at Manna Seafood Blockchain, Inc.
 As the world turns increasingly digital, fewer places exist where brands and humans connect meaningfully in real life. In this respect, packaging is one of the final frontiers; a place where brands are physically in consumers' hands. At the same time, culture is evolving at a pace at which traditional packaging can't keep up. In this session, Jose Gorbea will share how digital packaging allows brands to use this physical communications tool at the speed of culture.
               Jose Gorbea,  Head of Brands Innovation, HP Graphic Arts
               David Hopkins, Director of Partnerships, Sustainable Brands
Explore how brands communicating their 'purpose' and looking to drive behavior change can effectively measure and optimize their messaging for credibility, talkability, influence, and action.
               Tammy Kimbler, Sr. Planner, Brand Experience at General Mills
               Molly Moon, Assistant Manager of Brand Experience, Nature Valley at General Mills
               Pia Baker, Group Marketing Manager, Sustainability at BlueTriton Brands (formerly Nestlé Waters)
               Wendy Salomon, Managing Director, Reputation & Corporate Strategy, The Harris Poll
Discover how to use behavioral science to make sustainable lifestyles achievable, rewarding, and enduring.
               Susan Hunt Stevens, Founder and CEO, WeSpire
Co-creating a Culture Worth Keeping – Closing Keynote