Ad Sustainability Awareness Platform (ASAP)
Accelerate Your Progress Towards Becoming a Force for Good
How can brands measure the efficacy of their purpose-driven ad campaigns? The Ad Sustainability Awareness Platform (ASAP) is a new cutting-edge tool that measures the power of a campaign to drive action against the nine most impactful behaviors that consumers can take to live more sustainable lifestyles.
Through a unique collaboration with the Corporate Partners of the Sustainable Brands' Brands for Good initiative, ASAP was co-created by consumer insights experts from leading global brands including Procter & Gamble, PepsiCo, Visa, and Nestlé Waters.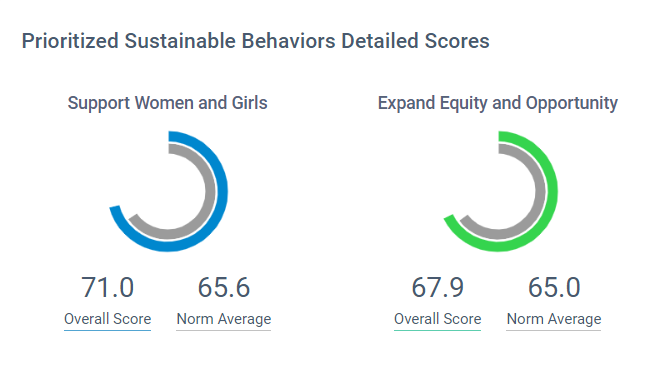 Unlock Your Sustainability Effectiveness Score
Test your ads against Influence, Action, Credibility, and Talkability communications objectives in tandem with behavioral messaging goals to generate your sustainability effectiveness score.
Your sustainability effectiveness score supplemented by open-ended response verbatims can help you understand ad performance in the context of your industry's best-in-class ads and areas for optimization in creative development with real-time feedback.
Create More Impactful Advertising, ASAP
ASAP has been designed for speed and ease of use. Upload ads at any time, with a 5-10 day turnaround on both qualitative and quantitative results. The easy-to-use platform lets you access insights instantly, on your schedule.
"PepsiCo's aspiration is to make our sustainability creative as engaging and sharable as our conventional campaigns, and this simple & easy to use tool helps us benchmark across key metrics including, the power of a campaign in driving Action. I would encourage brand managers to use this tool pre and post-launch to develop compelling content that drives meaningful change."
Download the one-pager to find out how the Ad Sustainability Awareness Platform works and get a price overview.
Brands for Good partners and current users
Want to learn more about Sustainable Brands' Brands for Good initiative?
Wherever you are in your sustainability journey, if you're ready to use the power of your brand to drive consumer behavior change at scale, we're here to help guide you.