Accelerating
Culture Change
September 15, 2020 | Virtual Event
We are seeing unprecedented acceleration in our culture across multiple axes. We are seeing radical lifestyle shifts happening, and a move towards more sustainable living. What role do brands play in encouraging this great cultural acceleration?
On September 15, the Brands for Good community joined the virtual conference Brands for Good: Accelerating Culture Change to find out how top brands are encouraging sustainable consumer behaviors at scale. 
We heard from business titans about how to accelerate our brand and business progress, to drive the change we need to see in the world. We left with immediately applicable lessons and pro-tips to elevate our brand's authentic and purposeful messaging.
PROGRAM HIGHLIGHTS INCLUDED:
Thank you to our sponsors!
Mainstage
Networking Break
Mainstage
Networking Break
Mainstage
Breakout Sessions
Networking Break
Gather
We sat at the front line of change and got inspired during the mainstage plenaries.
Participated in 1:1 virtual meet-and-greets and made connections with the click of a button.
Discovered brands that are shaping the future of mission-driven business.
Stepped up to the stage with fellow attendees during SB Gather sessions.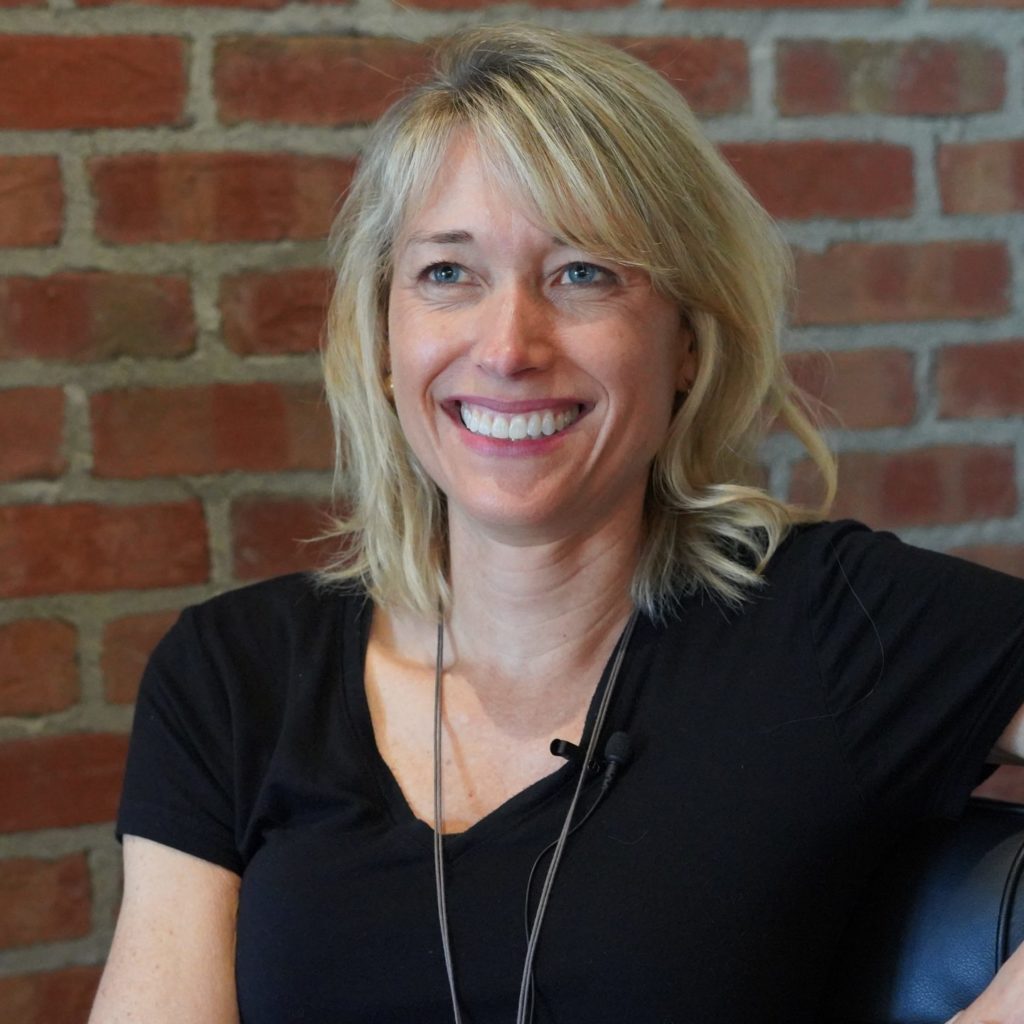 Jan Tharp is President and CEO of The Bumble Bee Seafood Company, one of North America's largest
branded seafood companies and 120-year leader in the seafood industry. In her role as CEO, Jan is
unwavering in her passion for people as she focuses on building a renewed culture at Bumble Bee of
empowerment, collaboration, engagement and trust to create a dynamic team while delivering superior
business performance.

A champion of Bumble Bee's mission to create a new generation of seafood lovers by delivering
delicious, healthy and sustainable seafood options to consumers in innovative ways, Jan most recently led
Bumble Bee's joint venture with Gathered Foods Corporation, makers of Good Catch plant-based seafood
products. The partnership makes Bumble Bee the first and only major seafood company to partner with a
plant-based seafood brand and honors the company's long-term commitment to ocean health and sustainability.

Known as a transformational leader within the industry, among her peers and with Bumble Bee
employees, Jan is dedicated to continuing to redefine what sustainability means for the seafood industry.
Jan is a board member of the
National Fisheries Institute, the International Seafood Sustainability
Foundation and Gathered Foods Corporation.
Jan is also a board member and co-chair of
The Packaging
and Processing Women's Leadership Network, which serves to recruit, retain and advance women in the
processing and packaging industry.

Prior to her current role as CEO, Jan held the role of Chief Operating Officer at Bumble Bee for eight
years and has held executive leadership roles at H.J. Heinz and Cliffstar Corporation. Jan received her
bachelor's degree in Packaging Engineering from Michigan State University and a dual MBA in
International Business from London Business School in London, England and Columbia University in
New York.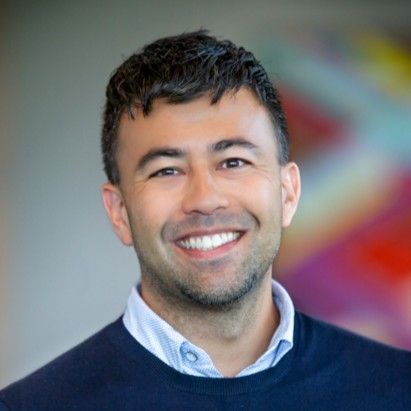 Chief Brand Officer, North America
As Chief Brand Officer (CBO) for North America at General Mills, Brad leads iconic brands like Cheerios, Annie's, Nature Valley, Yoplait, and Lucky Charms by energizing talent to build differentiated brands in a remarkable and human way. 
 By encouraging space and freedom to experiment and learn, Brad has built a highly collaborative cross-functional team structure which has produced innovative ways of thinking, like reinventing "Box Tops For Education" in digital, a program that has already donated nearly one billion dollars to schools. 
Brad is passionate about General Mills' mission to solve the hunger gap and to grow one million acres of regenerative agriculture. He believes that doing good is good for business, and that the future of food is shaped by solving real, human problems. Driven by his belief, Brad fosters an environment for teams to drive forward culture-shifting ideas, like Old El Paso's partnership with LeBron James and the LeBron James Family Foundation to support ongoing meal delivery and community programs. 
President & CEO, USA & Canada
Jeff Fielkow is president and CEO of Tetra Pak U.S. and Canada. Mr. Fielkow was named president and CEO in January 2020 after serving dual positions as managing director of Tetra Pak Vietnam and vice president of sustainability for Tetra Pak's Asia Pacific region.
Mr. Fielkow has held a variety of leadership roles outside of Tetra Pak, including chief marketing officer for Recommunity, LLC,  chief operating officer of Chicago-based Container Recycling, LLC and market area vice president for Waste Management, Inc. A global thought leader in industrial innovation and sustainability, Mr. Fielkow received three separate gubernatorial appointments to Wisconsin's council on recycling.
He holds a B.A from University of Wisconsin and an M.B.A from Marquette University.
Tetra Pak is a world-leading food processing and packaging solutions company with more than 25,000 employees around the world. Founded in 1951 with a long history across the dairy supply chain, Tetra Pak provides safe, innovative and environmentally sound products that meet the needs of people in more than 160 countries.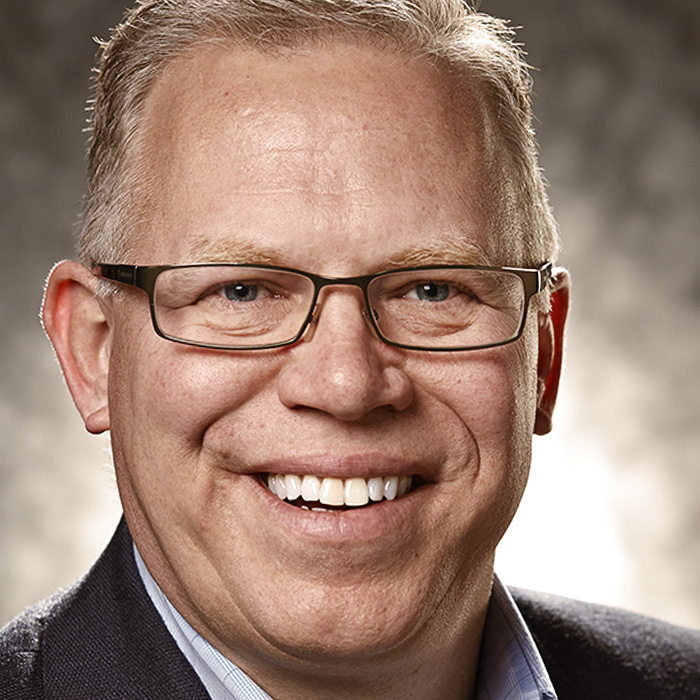 Vice President - General Manager, Kingsford and Chief Sustainability Officer
Ed Huber is vice president – general manager with responsibility for the Brita® and Glad® business operating units.
Prior to this, Huber was named vice president – general manager, Laundry, Brita® and Greenworks® in 2012. Huber's previous roles included vice president – Sales, Cleaning Division, and vice president – Walmart Global Team Leader.
Huber joined Clorox in 1991 as a territory sales manager and then served in various customer leadership, sales planning and general management roles. During his tenure as the leader of the Clorox global business at Walmart, he oversaw significant topline growth, grew market share and was recognized as a Walmart Supplier of the Year. While managing the Clorox Laundry business, he led a multiyear product improvement on Clorox® liquid bleach.
Huber is a council member at Our Savior's Lutheran Church in Lafayette, California, and a volunteer for the Moraga Education Foundation. He is an avid golfer and a youth sports coach.
Huber has a bachelor of arts degree in political science from Eastern Illinois University and a master's in business administration from Bradley University.
Chief Sustainability Officer
With 26 years of experience at Procter & Gamble in Brand Management and Innovation, Virginie is one of the most senior marketing leaders at P&G with a broad experience across multiple categories and global to local brand management expertise.
She has international experience (France, UK, Switzerland and United States). Prior to her current position, she was the Western Europe Franchise Leader for Ariel, one of P&G largest (billion dollar) brands.
She is also recognized for her visioning, change management and leadership development skills. She is a certified coach.
In the past 3 years, she has taken increasing responsibilities in Sustainability, ranging from leading Sustainability Innovation for Fabric Care – P&G biggest footprint category, designing and commercializing Ariel Excel Gel – one of P&G Sustainability Innovation hallmarks –and developing the Future Friendly multi-brand program.
In July 2012, she was nominated to the newly created position of Global Commercial Director for Sustainability, working across all P&G categories and regions. Her mission is to embed sustainability into the innovation, brand building and everyday business practices at P&G.
Virginie lives in Geneva, Switzerland, with her husband and 3 children. She is a long distance runner.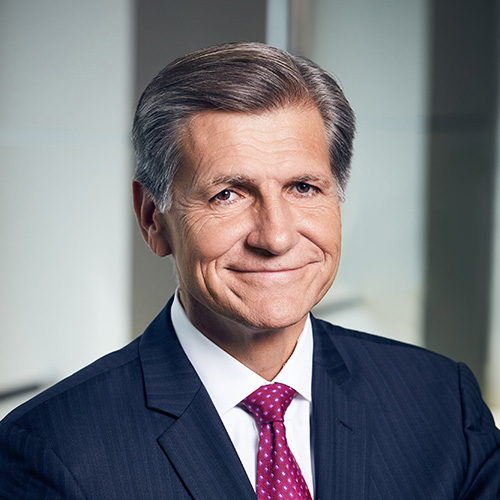 Marc sets the Company's multi-billion-dollar media, marketing and advertising strategies, and leads marketing innovations that guide communication and brand building for P&G's portfolio of trusted, quality brands.
Marc is a veteran of P&G for more than three decades, joining the company in 1982 as a cost analyst in the Paper Division, followed by a move into marketing in 1987 on the Sure anti-perspirant/deodorant brand. He has 20+ years of progressive experience in the Health & Beauty categories, which earned his appointment to president of Global Cosmetics and Personal Care in 2003. Known for his pioneering approach to product and operational innovation, Marc also served as president of Global Strategy for three years, driving sustainable growth and expanded productivity for P&G. He was appointed P&G's chief marketing officer in 2008.
As P&G's top brand builder, Marc believes in the power of brands to serve people with the best-performing products, while also being a force for good through ethics and responsibility, community impact, diversity and inclusion, gender equality and environmental sustainability.
He continually leads P&G's brand-building reinvention and is a leading voice in the media, marketing and creative industry.
EVP & Chief Marketing Officer
Yumiko Clevenger-Lee oversees marketing strategy and business development of the company's brands, including Poland Spring®, Deer Park®, Nestlé® Pure Life®, Perrier®, Acqua Panna® and S. Pellegrino®, as well as the company's work in the areas of Insights, Innovation and eBusiness. She serves on the Executive Management Team of Nestlé Waters North America, reporting to the President and Chief Executive Officer.
Yumi has experience spanning areas of new product innovation, reinventing brands through purpose, developing engaging campaigns and creating new communication and business models. She is a seasoned and visionary marketer with a passion for consumers and building brands that matter.
Most recently, Yumi led marketing for Latin America at Cereal Partners Worldwide (CPW), a joint venture between General Mills and Nestlé to manufacture and market cereal globally in more than 120 markets. Based in Mexico, she was responsible for all marketing activities across 14 countries, including brand building, innovation/renovation, promotions, category advocacy, regulatory affairs, and margin expansion. In her first eight months in the position, she launched an assortment of 14 new products across 12 markets. She also stabilized market share following three consecutive years of decline
Prior to joining CPW in 2013, Yumi spent nearly a decade in numerous marketing roles at General Mills, based in Minneapolis and Toronto, where she worked on a range of brands including Green Giant Vegetables, Cheerios and Walmart & Sam's Club Bakeries.
Yumi holds a Bachelor of Science and Bachelor of Arts in Business and International Studies from the University of Missouri-Columbia, and an MBA from Northwestern University – Kellogg School of Management.
With a distinguished career building brands for beloved consumer-facing companies, Jennifer leads Indigo's corporate and commercial functions as Chief Marketing Officer.
Over twenty years of experience spearheading, executing, and scaling cross-functional marketing campaigns and telling global stories informs her decisions regarding Indigo's brand, tone, and creative content. She seeks to convey Indigo's value to growers, buyers, and consumers through an experience that works across the agricultural supply chain.
Before joining Indigo, Jennifer was CMO at StubHub. She contributed to the two-way marketplace's foundational pivot from just four countries of operation to nearly fifty; Leading breakthrough creative projects while there, Jennifer engaged and retained the global user base StubHub now occupies as the largest ticketing marketplace in the world. Jennifer has occupied several other executive-level roles, leading efforts for Fandom, the Los Angeles Times, AOL, Sirius Satellite Radio, and Time Warner. Expanding brands, navigating innovative new markets, and launching foundational business functions have all been tenets of these previous roles.
She frequently speaks on a range of topics related to creating brand value and engaging diverse audiences, including forums such as Grace Hopper Women in Tech (2016), Fortune Most Powerful Women Summit (2016), and Glamour Women of the Year (2016). A graduate of the Bloomsburg University of Pennsylvania, Jennifer studied business administration in marketing. She is based out of Los Angeles, where she raises her two daughters.
President & CCO
Cartwright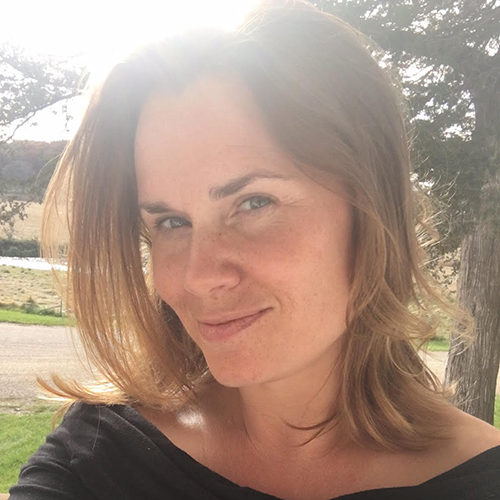 Etienne is a marketing strategist, writer and coach, and the Vice President of Brands for Good at Sustainable Brands.
With more than 20 years of global brand management and marketing experience, Etienne has extensive knowledge in building both mainstream consumer brands and eco labels.
Prior to heading up Brands for Good, Etienne founded and ran a company called 'Possible' for four years. Through 'Possible', she worked at the nexus of sustainability and marketing to help make the impossible, possible, with a diverse array of brands in the US, Europe and Latin America. Previously, Etienne was Chief Marketing Officer at the Forest Stewardship Council, where she led the research, strategic and creative development of the global 'Forests for all Forever' rebranding. Before this Etienne held positions as VP Marketing for two US specialty retailers.
Etienne began her career with over a decade in advertising (working at agencies such as Fallon and Leo Burnett) leading award-winning, business-building marketing for a variety of global brands including Citibank, Nintendo, and Procter & Gamble.
Etienne is a native of London, England but now resides with her family in the US.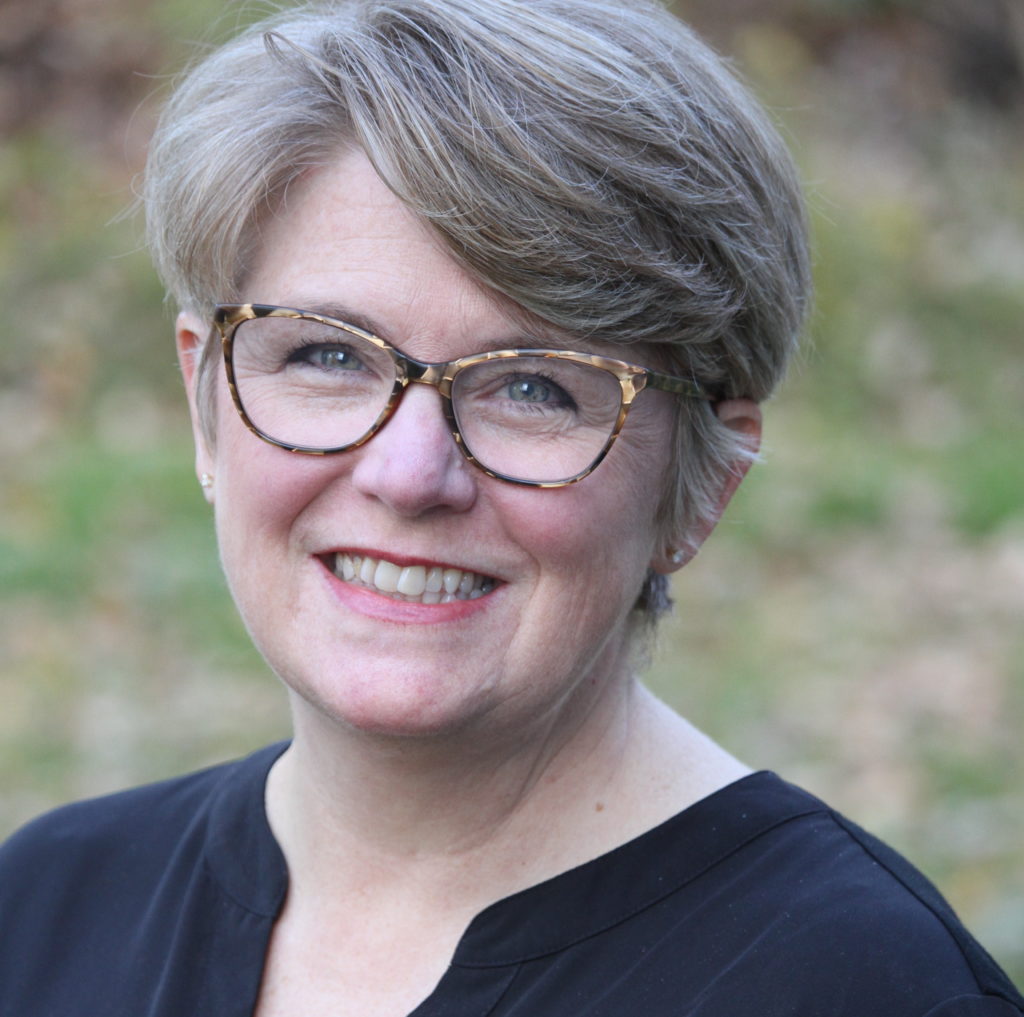 Managing Director, Reputation & Corporate Strategy
The Harris Poll (Harris Insights & Analytics)
Wendy leads The Harris Poll's Reputation & Corporate Strategy practice.
She has been measuring and thinking about reputation & disruption for more than 25 years. Wendy helps clients set strategy based on research insights. Her work focuses on reputation management, brand strategy and corporate purpose. She is often called to decipher stakeholder expectations relative to a company's equity/risk landscape, and to understand how the various facets of citizenship and sustainability intersect.
Wendy has earned particular regard for her ability to consult in challenging B2B environments around the world and is a trusted c-suite advisor. Her service on the boards of various community organizations inspires her, she's a willing mentor to many, and works to engage and understand her three Gen Z children on a daily basis.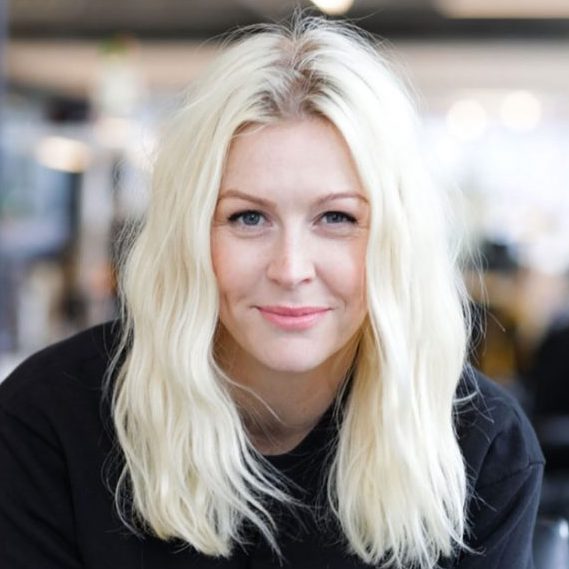 As Chief Creative Officer of Grey New York, Justine steers the work of the agency and advocates for famously effective creativity. As one of Australia's most-lauded female creatives, she has worked in Brisbane and Sydney, as well as Portland and New York. Over 22 years, she has driven campaigns that connect brands to cultural conversations ranging from equal pay, gender nequality, mom judgment, sex positivity and bullying, to name a few. In the past few years she has helped reinvent brands like Old Spice, Secret, Chrysler and Dodge, Cheerios, Halo Top, Seventh Generation, and Smirnoff, among many others. She is a force for equality, inclusion and diversity, a signatory of Times Up Advertising, and was named on Adweek's Creative 100 list of 2019 among "26 agency leaders who are becoming the industry's new
icons".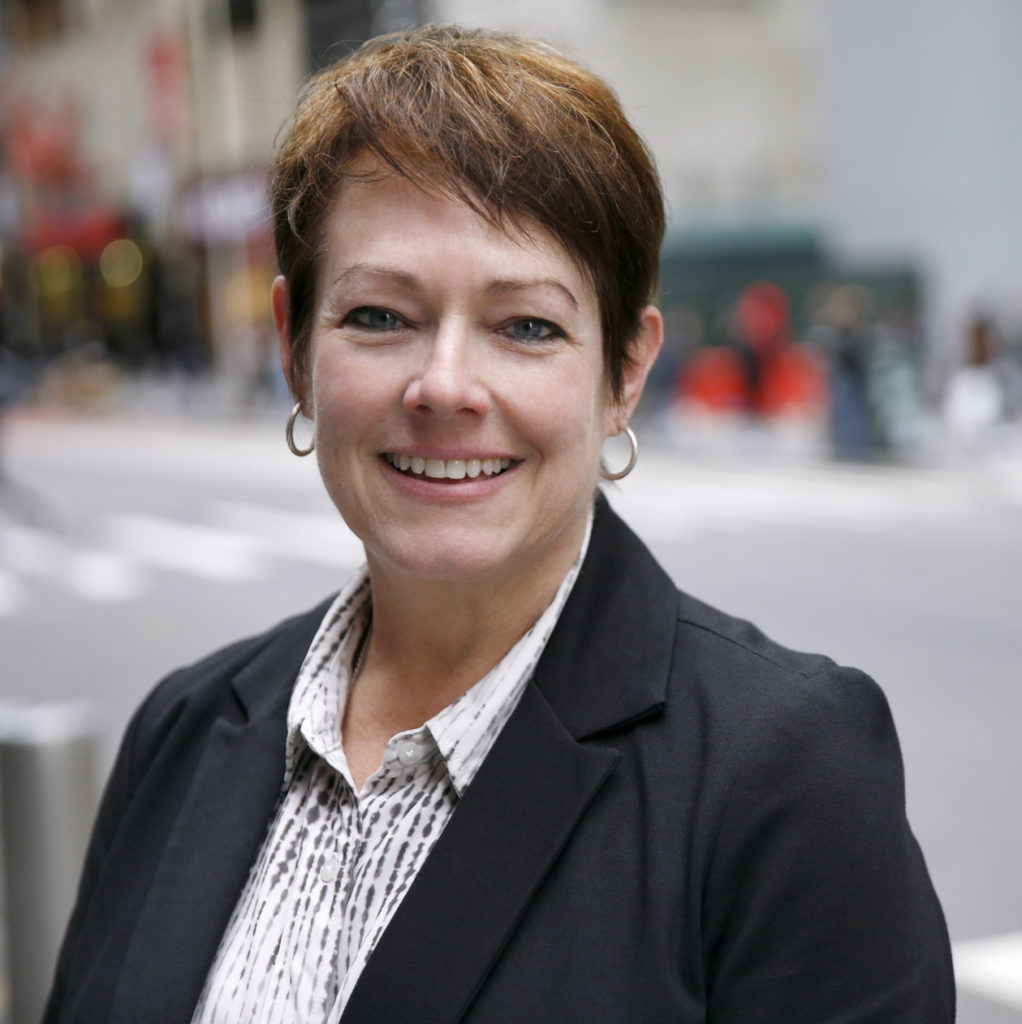 Global Lead Innovation & Impact Practice
Sandy Skees leads the Innovation & Impact Practice at Porter Novelli, a global purpose/communications consultancy, where she works with companies to drive positive business, societal and environment outcomes simultaneously.
She previously led the sustainability practice at BSI, a global environment, health, safety and sustainability consulting firm. She has extensive experience in developing sustainability strategy, including aligning purpose, messaging and communications with business continuity planning, responsible supply chain, and ESG (Environment, Social, Governance) programs. Prior to BSI, Sandy served as Managing Director for Fenton Communications, accelerating progress through social change communications working with foundations, activists and campaigns. Over the years, her work with corporations, nonprofits, and NGOs has been focused on everyday products, recycling and waste, renewable energy, supply chain, human rights issues, social justice and LGBTQ and gender issues.
Skees previously ran her own firm Communications4Good (C4G), where she served early stage and Fortune 500 companies exclusively in the sustainability and CSR sectors. Before founding C4G, she was a partner at Porter Novelli, where she managed the global HP account team in 20 cities/10 countries around the world. Her client experience includes work with JUST Water, Equinix, Samsung, Avaya, Carton Council, Energizer, Cradle to Cradle, and Plantronics.
She sits on numerous boards including Sustainable Brands, Community Foundation of Santa Cruz County, and Mini Mermaid Running Club at The Diversity Center. In Santa Cruz, she founded 100 Women Who Care, Breaking the Glass Ballot, and was appointed to a four-year team on the County's Human Services Commission.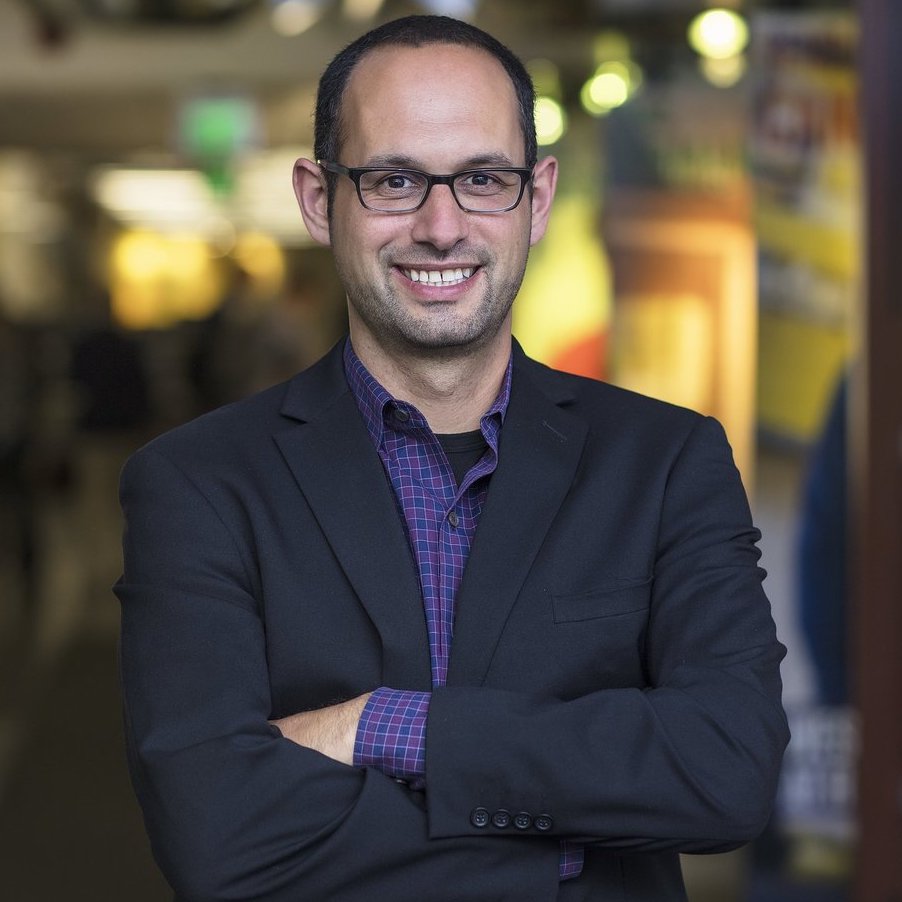 Jonah Sachs is an author, speaker and viral marketing pioneer. His new approaches to digital media have been critical in bringing the ideals of social change — such as equity, empowerment, responsibility and transparency — to the forefront of business and popular culture.
Jonah helped to create some of the world's first, and still most heralded, digital social change campaign. As co-founder of Free Range Studios, his work on Amnesty International's blood diamonds viral film was seen by 20 million people and was delivered by to every member of congress, helping drive the passage of the Clean Diamond Act.
He later helped to create "The Story of Stuff," which, viewed by over 60 million people, marked a turning point in the fight to educate the public about the environmental and social impact of consumer goods. Jonah went onto to lead groundbreaking campaigns for Greenpeace, Human Rights Campaigns and the ACLU, as well as major brands including Microsoft and Patagonia.
Jonah's work and opinions have been featured in The New York Times, The Washington Post, CNN, FOX News, Sundance Film Festival, NPR. Sachs also pens a column for Fast Company, which named him one of today's 50 most influential social innovators.
Kate Cusick brings 20 years of integrated communications experience to her position as Porter Novelli's Chief Marketing Officer. In this role, Cusick is responsible for global marketing, business development and strategic services across PN's footprint.
Cusick has held leadership roles at Product (RED), Omnicom, BBDO, the New York City Economic Development Corporation and Gardner Nelson & Partners focused on driving growth and integrated marketing communications.
She began her career as a segment producer for "Hardball with Chris Matthews" on MSNBC.
Cusick earned a B.A. in History from Duke University, and earned her M.A. in War Studies at King's College, University of London.
Johnson & Johnson Consumer Health
Passionate about innovation and sustainability, Marcee Martinez leads the North America Cleansing equity for Johnson & Johnson's Neutrogena brand.  With over 14 years of experience at Johnson & Johnson, Marcee has been built a distinguished career working on and creating beloved oral care and skin care products for several trusted brands like Listerine, Neutrogena, Clean & Clear and Aveeno.  In the past two years, she has taken increasing responsibilities in sustainability, ranging from being an integral part of the environmental sustainability core team, to leading global fabric innovation discussions across multiple franchises, and to pioneering the sustainability strategy around our newest Skin Balancing product line and upcoming product launches.

Marcee has a Bachelor's in Physics from Montclair State University and a Master's in Food Chemistry from Rutgers University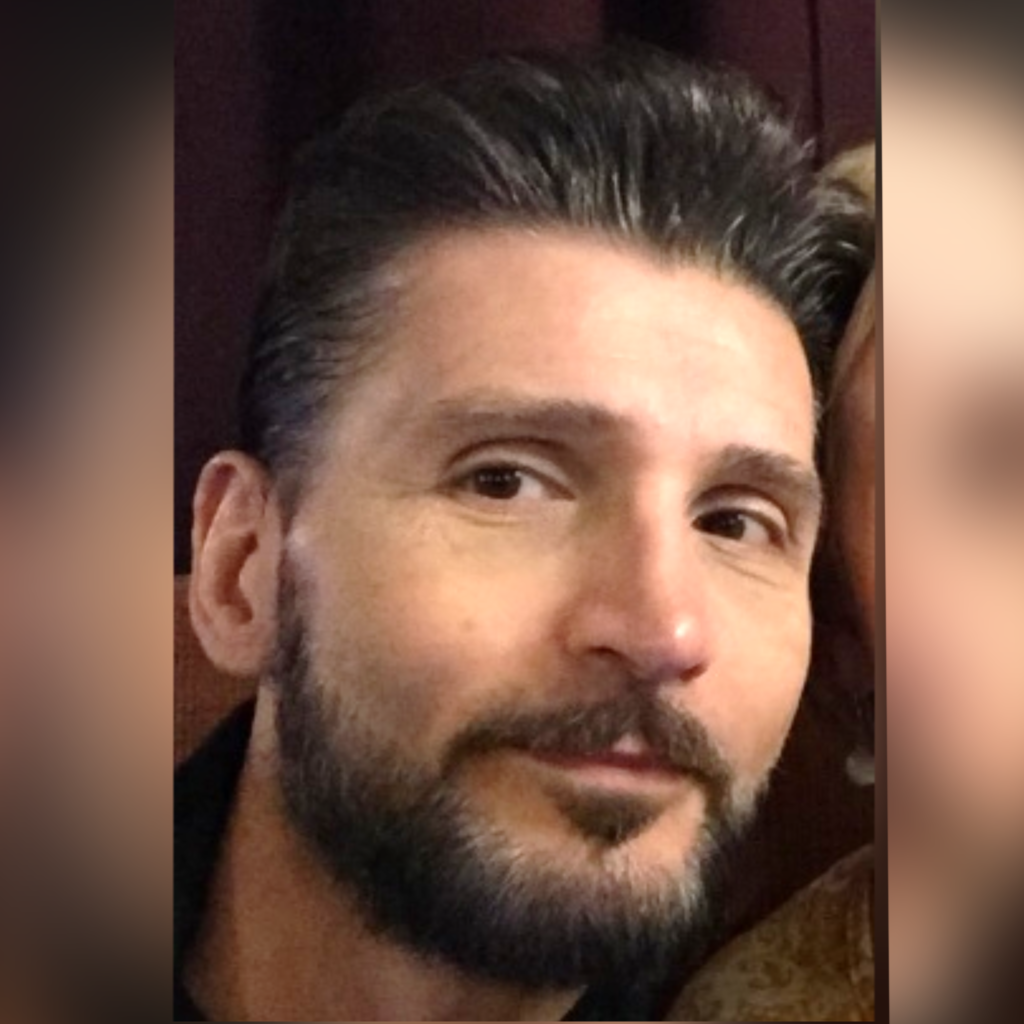 Director of Skin Health Innovation, North America Packaging
Johnson & Johnson Consumer Health
Rafal Hrymoc is responsible for the technical development and implementation of packaging solutions for J&J Consumer Health brands including NEUTROGENA®, AVEENO®, CLEAN & CLEAR®, and LE PETIT MARSEILLAIS®. With more than 24 years of packaging experience in the CPG Industry, Rafal previously worked at L'Oréal for 20+ years and launched various products within cosmetics, skin and hair, under the brands of L'Oréal Paris, Garnier, Kiehl's, Lancôme, and Ralph Lauren. Part of his key responsibilities were to lead and drive technical cost savings amongst the purchasing teams; define and review technical risks; set and define a vision and strategy for the team; and deliver technical expertise to influence internal takeholders.  Rafal holds a B.S. in Mechanical Engineering with an Aerospace Engineering Certificate and speaks both French and Polish.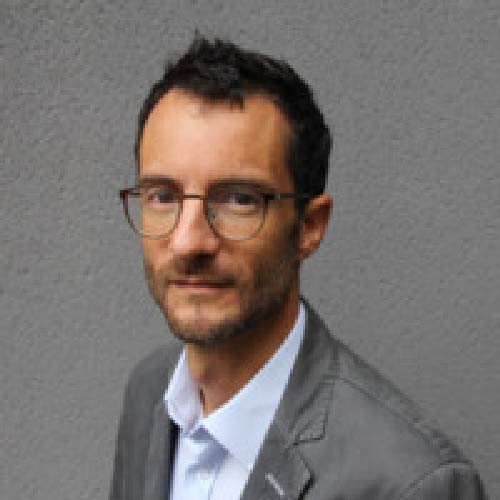 EMEA Brand Innovation Lead
Experienced Marketing Director. Career developed at corporate level in central headquarters as well as in local business, in companies like L'Oréal, Kraft Foods, Novartis OTC and GSK Consumer Healthcare. In his last role at GSK, he was the Global Marketing Director for a global leading Respiratory brand, leading among others its Innovation strategic pipeline. At HP since August 2018, helping brands and agencies to innovate through packaging and other printed media to better connect with their consumers and to provide growth to business in a sustainable way.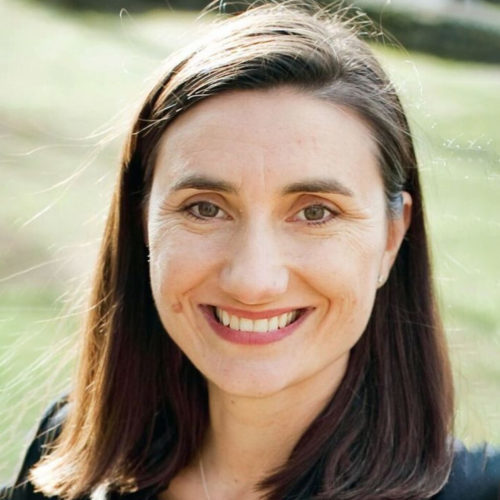 Susan Hunt Stevens is the Founder & CEO of WeSpire, an award-winning employee experience technology platform focused on engaging people in purpose-driven initiatives, ranging from sustainability to social impact, holistic wellbeing, and inclusive cultures. She founded WeSpire to use her digital behavior change expertise to help people embrace healthier and more sustainable lifestyles after her son was diagnosed with serious food allergies. She was named an EY Entrepreneur of the Year for New England, a Boston Business Journal Woman of Influence, and to the Environmental Leader 100 list. Prior to WeSpire, she spent 9 years at The New York Times Company, most recently as SVP/General Manager for Boston.com, a $60M digital media division.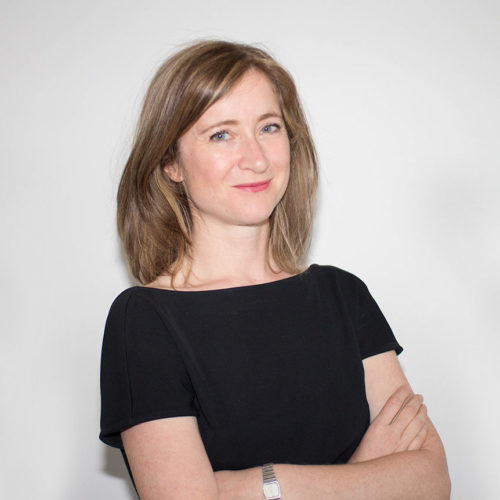 Lucy Shea is the CEO of Futerra – the change agency. Futerra puts together the logic of sustainability with the magic of creativity to help big brands and major foundations create major change. She joined the company in 2003 and has grown the business from a start-up of five to a global agency with teams in London, New York and Stockholm. Futerra is majority female owned and run, and a proud B-Corp.
 A firm believer in the power of business to create change, she advises Fortune 500 companies on how to unlock the value of sustainability for their business and brand. Shea's particular expertise is where the business of fashion and sustainability intersect. Futerra's clients include C&A Foundation, Bulgari, Econyl, Formula 1, Grupo Bimbo, KAO Corporation, PVH and Tommy Hilfiger.
 Shea has long experience in persuading people to take up sustainable lifestyles. She was a founder member of the UN's Sustainable Lifestyles Taskforce in 2005, when she authored Communicating Sustainability, today one of the UN's most read reports. In 2014, she joined the Global Organising Committee of Fashion Revolution.
We'll be sharing the results of our recent socio-cultural trend tracker research, assessing the consumer 'intention to action' gap. We'll be reporting on consumer progress against adopting the nine most sustainable behaviors, and consumers' perception of brands as catalysts for behavior change. We'll also be sharing the latest brand trust scores in the time of COVID-19 and other stressors, and discussing the results and the implications for brands, in live conversation with global brand leaders.
Virginie Helias, Chief Sustainability Officer, Procter & Gamble
Ed Huber, Chief Sustainability Officer, The Clorox Company
Wendy Salomon, Managing Director of Reputation & Corporate Strategy, The Harris Poll (Harris Insights & Analytics)
Join us in conversation with some of the world's most highly valued brand and creative leaders as we discuss insights and observations on ensuring 'Excellence is in the Execution'. This conversation will be focused on how the 'craft' of creativity can be harnessed to drive change, in the hearts, minds and behaviors of consumers.
Marc Pritchard, Chief Brand Officer, Procter & Gamble
Keith Cartwright, President & CCO, Cartwright
Justine Armour, Chief Creative Officer, Grey New York
Learn from the leadership lessons, knowledge exchange and insights of prominent marketing executives from some of the world's best-loved brands. Hear observations on the role of brands as drivers of culture change, how to pivot amidst uncertainty, how to plan for future brand success, as well as insights on the evolution and future of the CMO role itself.
Yumi Clevenger Lee, EVP & Chief Marketing Officer, Nestle Waters
Jennifer Betka, Chief Marketing Officer, Indigo Ag
Brad Hiranaga, Chief Brand Officer, North America, General Mills
Kate Cusick, Chief Marketing Officer, Porter Noveli 
To thrive, people need healthy places to live, work and play. Hear how Johnson & Johnson Consumer Health is accelerating action to protect our environment and address important human health challenges.
          Sonali Sharma, Senior Director, Global Sustainability, Johnson & Johnson
          Rafal Hrymoc, Head of Skin Health Packaging & Innovation, Johnson & Johnson Consumer Health
          Marcee Martinez, R&D Manager, Johnson & Johnson Consumer Health
          Katie Decker, Global President of Essential Health, Johnson & Johnson Consumer Health
Learn from HP Graphic Arts about how digital printing and consumer-centric marketing can encourage sustainable behaviors.
          Jose Gorbea,  Head of Brands Innovation, HP Graphic Arts
          Guillermo Font, Brand and Agencies Lead, HP Graphic Arts
          David Hopkins, Director of Business Development, Sustainable Brands 
Hear more about the Lifestyle Transformation Roadmap from Brands for Good partners, WeSpire and Futerra.
          Susan Hunt Stevens, Founder and CEO, WeSpire
           Lucy Shea, CEO, Futerra
What are the stories humanity is creating while navigating multiple crises (social, climate, health, political, economic)? How can we collectively harness our grief, and our hope, to create a culture shift towards inclusive societies, resilient communities, flourishing ecosystems and regenerative economies?
Renée Lertzman, Climate, Energy, and Environmental Psychologist
Jonah Sachs, Executive Director, One Project
Leading CEOs will share insights and observations on their experience driving transformative businesses, and discuss how CEOs as leaders are uniquely positioned as change-leaders, at this time of great acceleration.
Jan Tharp, Chief Executive Officer, Bumble Bee Foods
Jeff Fielkow, President & Chief Executive Officer, Tetra Pak U.S. and Canada
Scott Broomfield, Board Chair and CFO, Sustainable Brands 
Join Brands for Good or SB Pro to access the session recordings, and explore how to accelerate culture change through the power of brands.
Frequently asked questions
We're hosting the event through our all-in-one digital platform: Hopin. You'll take part in mainstage plenaries, breakout sessions, networking opportunities, and even 1:1 meet-and-greets.
The online platform will launch a couple of weeks prior to the event start date. You will receive an onboarding email from our digital platform provider: Hopin. Check your inbox for an email from [email protected] containing next steps and instructions for accessing the platform.
Absolutely! Just like an in-person conference, we have many best practices for making the most out of your event experience. Please make note of the below tips:
Register, onboard, and arrive early. Prepare ahead of time to minimize technical difficulties and maximize your conference experience. Make sure to create your profile, preview the event, and build your schedule well before the event starts.
Add the event to your calendar. Once you receive your onboarding email, save the event link ASAP. You will need to sign-in to Hopin in order to view the event.
Join from a compatible browser. Hopin works best on Chrome and Firefox. Update your bowser for the best experience.
Check your internet speed. We recommend a minimum of 5mbps download and 2mbps upload. Ideally, we like to see 30mbps download and 10mbps upload or higher for the best quality.
Restart your computer before joining the event. Ensure no other video applications are holding onto audio or video for any reason.
Use headphones when participating on-screen. Help eliminate echo and feedback.
Make sure your profile is up-to-date. We recommend uploading a profile photo and writing a headline that includes your full name followed by your organization name.
Join the conversation on social. Use the hashtags #streamSB and #BrandsForGood and follow @SustainBrands on Twitter for live event updates.
Dress to impress. You'll have the opportunity to video chat with fellow attendees, so make sure to tune-in camera ready.
Get familiar with the platform. Watch the "How to use Hopin as an attendee" tutorial video.