Looking to position yourself as a thought leader in your industry, have an innovative solution to share, or are looking to nurture collaborative relationships with customers and partners? Join thousands of brand leaders at Brands for Good: Accelerating Culture Change and let us help you meet your goals.
Partnering with Sustainable Brands gives you access to customized sponsorship packages. Demonstrate your thought leadership and engage directly with decision makers at brands who are committed to encouraging sustainable consumer behaviors at scale.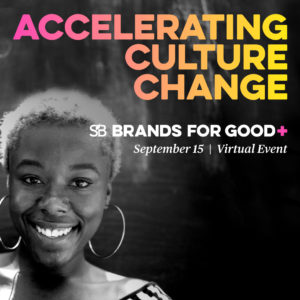 Find out how you can showcase your brand to a targeted community.