Understand consumer intentions and actions towards sustainable lifestyles.

We conduct regular research studies tracking the changing drivers and behaviors of consumers around the intersection of brands and sustainable living.  Through this research, we've observed evolving attitudes related to consumption and environmental and social justice issues during one of the most critically important periods in recent history as we progress into the Climate Decade.
Our large annual research surveys 3,000 US consumers to measure their intentions towards adopting sustainable lifestyles, determine which actions they are taking across the Nine Most Impactful Sustainable Behaviors, and understand the areas where they aspire to do more, as well as how brands can close the Intention-Action Gap. Importantly, we've also contextualized this data in the value consumers place on both environmental and societal aspects of sustainable living.
SB Brands for Good also conducts regular pulse surveys with 1,000 US respondents, to dig further into specific questions around consumer attitudes and opinions related to sustainability and culture. Previous topics covered in Pulse studies include post-pandemic consumer behaviors, how sustainability labels and certifications affect purchase decisions across categories, and understanding of "Carbon Footprint" language.
Other key takeaways from the Socio-Cultural Research include:
96% of US consumers said they try to live sustainable lifestyles at least some of the time.

85% of US consumers say they are loyal to brands that help them to achieve a better and more balanced life.

Sustainable behaviors that US consumers aspire to and have most heavily adopted are the ones already embedded in mainstream culture; this affords brands the opportunity to use their collective influence to bring new sustainable behaviors into the cultural mainstream.

Adoption of the "Support Women & Girls" behavior decreased 4% YoY for a second consecutive year in 2022.
With the simultaneous COVID-19 pandemic, racial and societal unrest, and increasing frequency and intensity of extreme weather events, capstoned by recent IPCC report publications, this research represents an important bellwether for marketers looking to predict and stay ahead of a rapidly changing consumer landscape.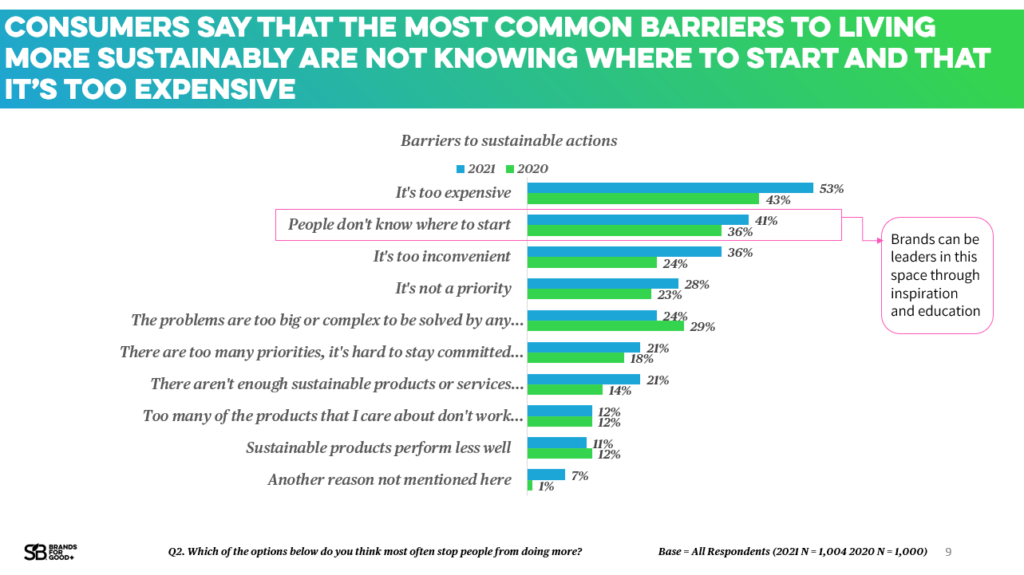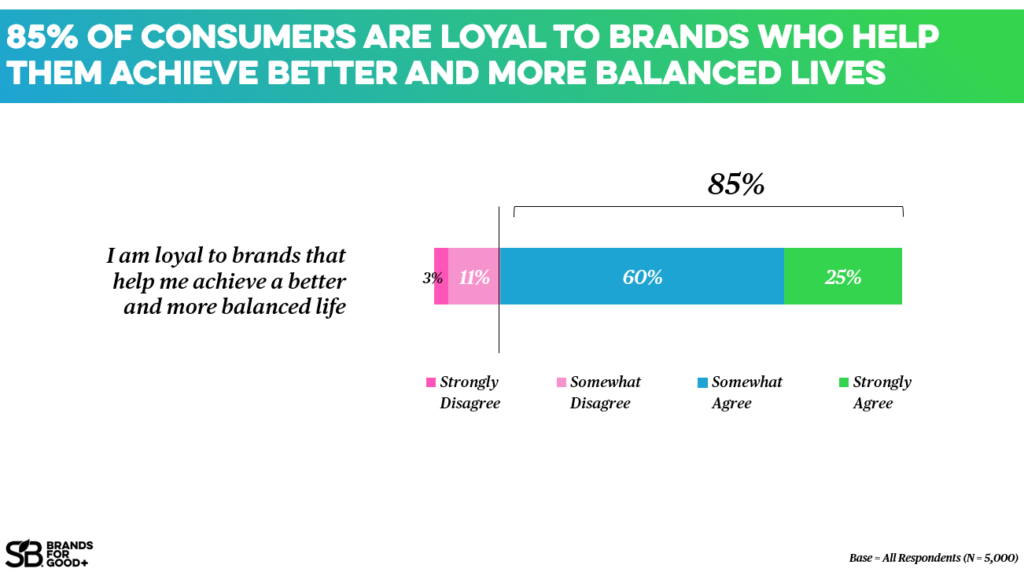 See highlights from the latest report